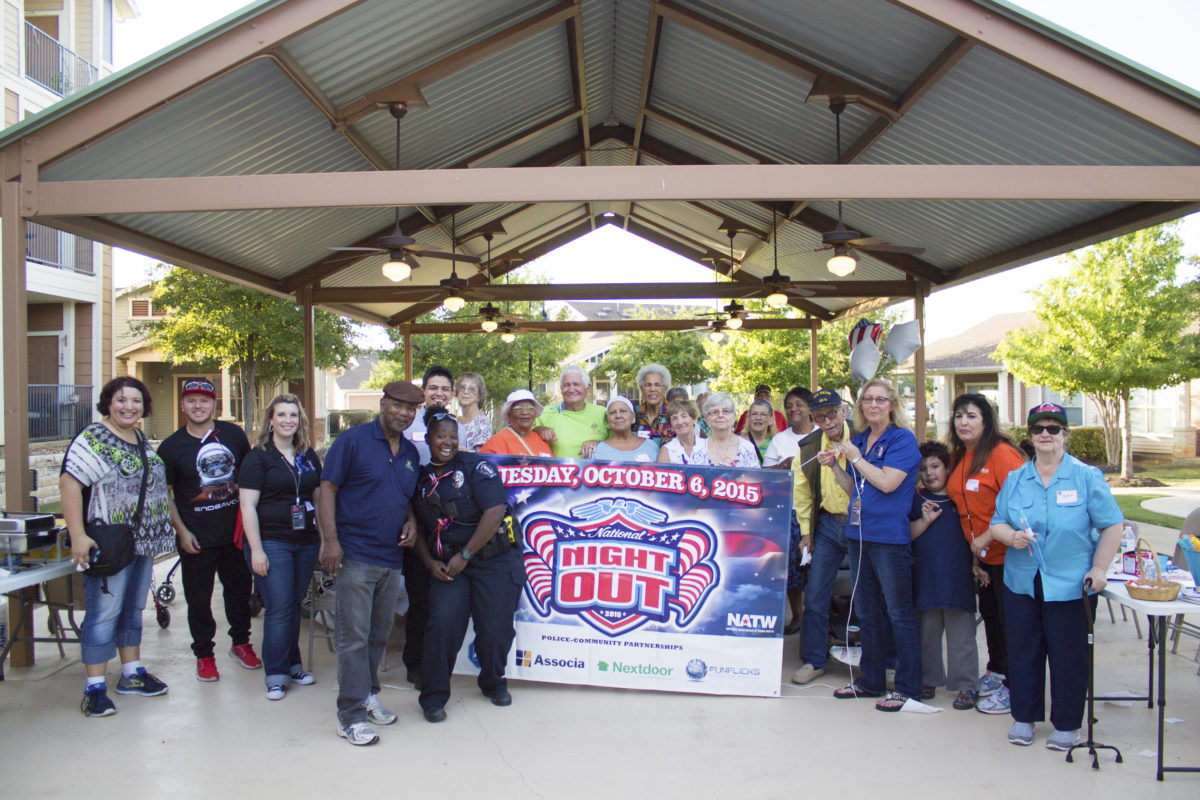 National Night Out is an annual event to support safe neighborhoods held in Georgetown on Tuesday, October 4. Block parties are being organized for 6 to 9 p.m. that evening.
Online registration for National Night Out block parties in Georgetown starts on September 5 and ends on September 27.  Registering your block party provides the information to the Georgetown Police Department so that an officer or other City employees or officials can visit your block party.
Last year there were 45 registered National Night Out events in Georgetown with an estimated 2,600 citizens participating. Georgetown Police Department officers as well as other local law enforcement officers, elected officials, Georgetown firefighters and EMS technicians, and other City employees attended block parties in Georgetown.
The Georgetown Police Department is holding a reception for hosts of NNO block parties at 6:30 p.m. on September 30 at the Public Safety Operations and Training Center, 3500 D.B Wood Road.
To register your National Night Out block party in Georgetown, go to pd.georgetown.org/programs-services on the City website. There is a link to an online form to register your block party.