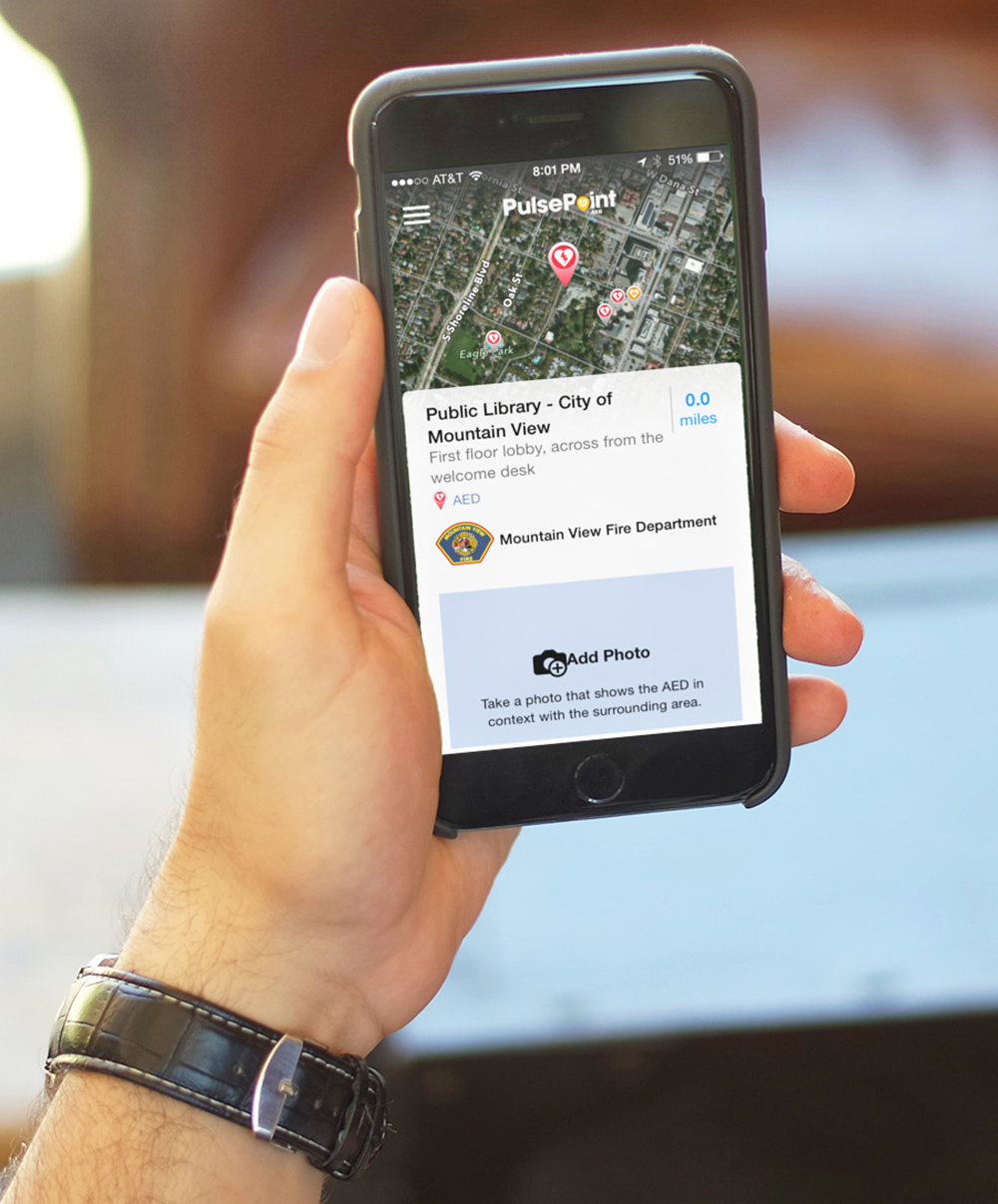 The Georgetown Fire/Medical Department is providing two new tools that you can use to help save lives. I encourage you to use both of them since each of us in Georgetown has a role to play in making our community a safer place to live.
I've learned from our Fire and EMS professionals that when someone experiences cardiac arrest, performing CPR in the first few minutes can double or triple a person's chance of survival. These two new tools, PulsePoint and Smart911, will increase the odds of help arriving quickly where and when it's needed.
PulsePoint
PulsePoint is a new life-saving app for your smartphone that will help in a cardiac emergency situation. The PulsePoint app is integrated in the 911 system and alerts CPR-trained bystanders in the immediate vicinity of a cardiac emergency. Once alerted, they can start CPR in the critical minutes before emergency medical services arrives. PulsePoint also shows someone where the nearest AED is located.
More than half of U.S. adults say they have had CPR training. And most are willing to use CPR or an AED to save a stranger's life. PulsePoint empowers these trained adults to help reduce the deaths we see each year from sudden cardiac arrest. The app is available for both iPhone and Android devices.
Look for the PulsePoint app on your smartphone or go to fire.georgetown.org to learn more and download the app.
Smart911
Another new tool allows you to provide information to 911 operators so that first responders find you or a family member quickly and are better prepared to help you when they arrive.
Smart911 allows individuals and families to provide key information to 911 call-takers. With Smart911, citizens can link mobile phone numbers to home and work addresses, which can be passed on to responders in the field for a more rapid response. A safety profile for your home automatically populates for 911 operators when they receive a call from you or your family member.
By creating a safety profile, you can provide information to 911 about members of your household including names, physical descriptions, and photos. This will help responders if a child or adult goes missing or help identify individuals in an emergency. The profile also can include information on medications as well as medical conditions of family members such as asthma, heart conditions, epilepsy, or allergies. Address and location information in the profile can include information like gate codes, hidden driveways, locations of utility shutoffs, and a house floor plan, including bedroom locations. All information in the safety profile is optional.
Residents also have the option to include additional information including pets in the home, vehicle details, and emergency contacts. The information you provide in your safety profile is securely stored and only available to 911 call-takers if you call 911.
Learn more about Smart911 and fill out your safety profile by going to the Georgetown Fire/Medical Department website at fire.georgetown.org.
These new tools can help get aid to you and your family more quickly and help first responders know how to help you once they arrive. I hope you'll take advantage of both of them.