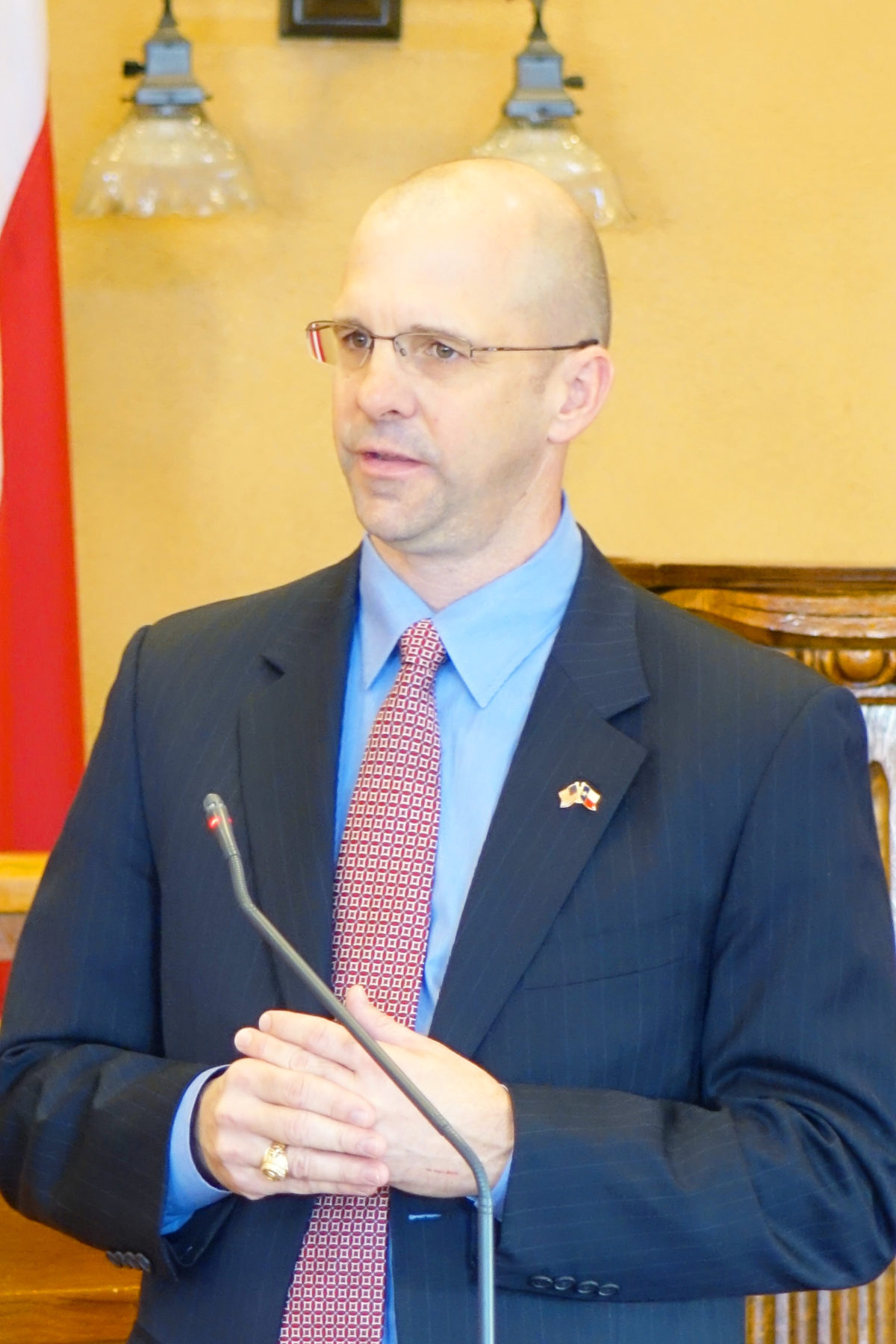 Williamson County Commissioners and County Judge Dan Gattis appointed attorney Scott Heselmeyer to fill the remainder of County Treasurer Jerri Jones' term of office. Heselmeyer was sworn in March 1 immediately following Jones' oath as auditor.
Jones was selected by District Judges to succeed retiring Williamson County Auditor David Flores, who retired after 28 years on the job.
Heselmeyer was a real estate attorney in Round Rock prior to his appointment. He has been a practicing attorney in the county for the past 13 years. He also serves on the board of the Williamson County Livestock Association, the CHASCO Family YMCA Board, and is general counsel for the Round Rock Chamber of Commerce. Mr. Heselmeyer is a graduate of Texas A&M University and attended law school at Georgetown University in Washington D.C. He and his wife, Amanda, have two children, Kirsten and Preston, and are members of the Hill Country Bible church in Georgetown.
"The most important part of being here today is the time I spent with my wife, Amanda, in prayer before we began this endeavor in public service," Heselmeyer said.
"To the voters, I will work hard to show that you can place your trust in me as we move forward in the term."
Heselmeyer will be on the ballot in the 2018 Republican Primary and General Election as Jones's term expired next year as well.