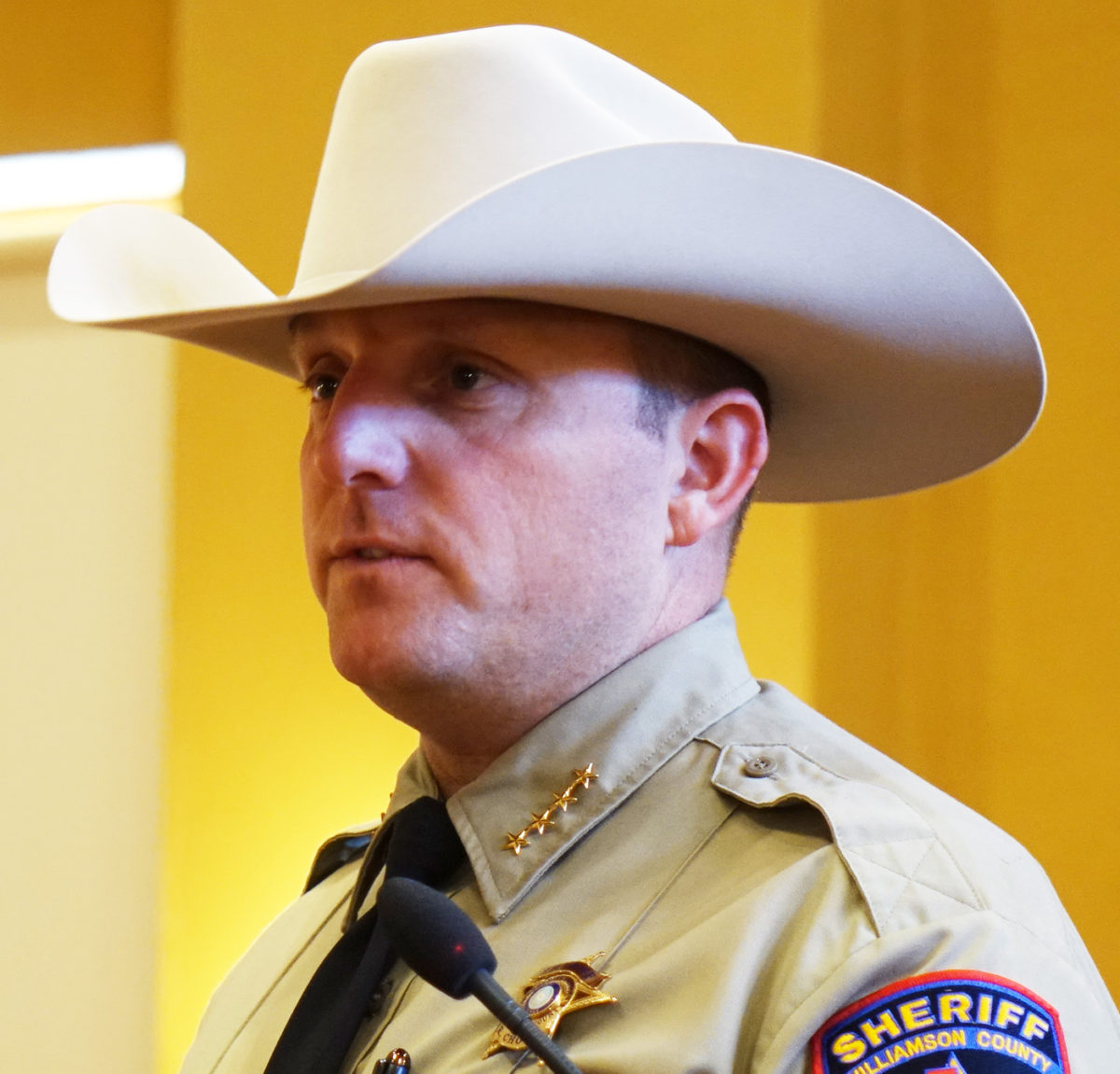 Governor Greg Abbott cut $1.5 million in criminal justice funding for Travis County after Sheriff Sally Hernandez announced her department would reduce its cooperation with federal immigration authorities.
The Advocate spoke to Williamson County Sheriff Robert Chody to explain a bit about Texas Senate Bill 4, which requires jails to notify and hand over all undocumented immigrants who have committed a crime.
"Texas has 254 counties and of those, 253 will honor the Immigration and Customs Enforcement (ICE) detainers," Chody says. "What this means is that the Travis County sheriff is practicing selective enforcement. Travis County law enforcement are currently honoring the detainer rules on the persons they deem the most violent offenders, rather than the blanket rules established by ICE."
Chody explained normal ICE procedure dictates when a person is arrested and determined to be a foreign national (based on country of birth), if that person has no identification, local law enforcement will contact ICE for detention instruction. "It is not our duty to be discretionary," Chody says. "If ICE requests that we hold a person of interest, it is my duty as Sheriff to detain that person for 48 hours regardless of the crime."
The law is designed to protect citizenry when local law enforcement may not have extensive access to data, alien status, or convictions. "It is in the best interests, for the safety of our citizens, to detain without bond for the required 48 hours. We can not, in good conscience, release a person knowing that if that person causes harm to someone in our community, that we could have prevented it."
Sheriff Hernandez specified serious criminal acts for which she will honor the detention order; e.g., murder, rape and aggravated assault. Everywhere else in Texas, the crime and severity are not a consideration; anyone for whom resident status is unknown is detained until a determination can be made.
Chody added, "To me, it is a public risk to allow any suspect back onto the street before we have ascertained that person's identity and potential for harm. While Travis County is selectively choosing detainees, I agree with the ICE and state policy. And for its part, ICE and Texas are making their best efforts to make it easier for officers to check alien status in real time."