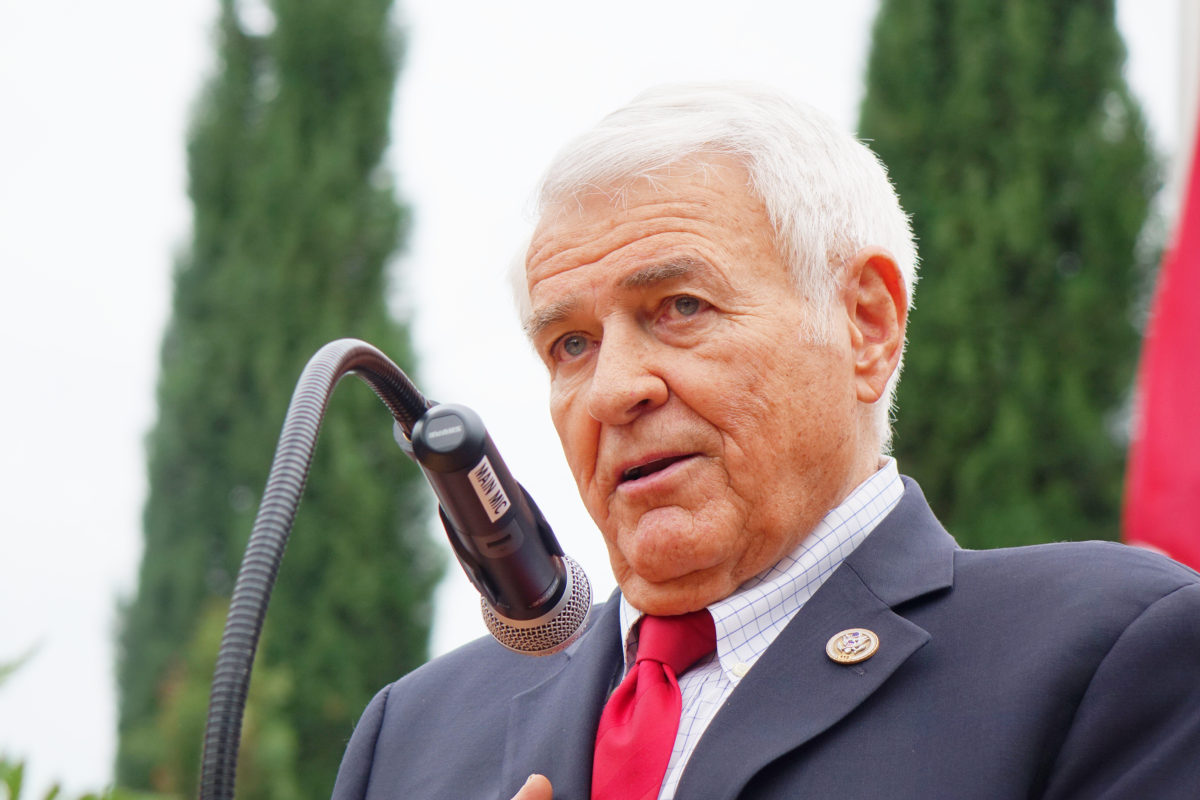 by Congressman John Carter
The use of DNA evidence to solve crimes first came to the scene in 1986. Since that time, it has become one of the most reliable tools used to identify and prosecute criminals.  Numerous cold cases have been solved using DNA evidence.
There is no arguing the effectiveness of using DNA evidence, which is why, for the last decade, Congress has put $100 million a year into reducing the DNA evidence backlog. Now that crime laboratory capacity has expanded and new suspects are identified, we must shift funding to prosecute and put these criminals behind bars.
As a former judge, I understand that evidence is only useful if our justice system has the funding needed to pursue charges and subsequently prosecute dangerous criminals.
I recently introduced the Justice Served Act in the House. This bipartisan bill invests in the criminal justice process by providing funds for the prosecution of crimes using this DNA evidence, which then provides justice for victims and families.
This legislation doesn't add additional funding, it adapts current grant programs to meet evolving needs of the Criminal Justice System.  This bill provides grants to State District Attorneys to close cold cases and prosecute criminals identified through DNA evidence.
Previously, criminals were able to hide behind the DNA backlog, as evidence sat on a shelf untested. Now that the backlog has been addressed, prosecutors will have the resources they need to move forward, putting criminals behind bars and bringing about justice for victims of heinous crimes.
Prosecuting these violent crimes to the fullest extent of the law in a timely manner will prevent further crimes. For example, sexual predators are typically repeat offenders, the faster we get them off the streets and behind bars, the less likely these despicable criminals will hurt someone else.
With my 20 years on the bench in Williamson County, I've seen the value of DNA testing and how efficient it is in the prosecution of violent criminals. Local law enforcement needs these grants to keep our streets safe. This legislation is supported by Debbie Smith, and no one knows more than Debbie how important DNA evidence is to seeking justice.
On March 3, 1989, Debbie Smith was attacked in her home by a man wearing a ski mask, he dragged her from her home and raped her repeatedly. It wasn't until 1995 that DNA evidence identified Debbie's attacker, Norman Jimmerson. Jimmerson was sentenced to 161 years in prison as a result of the conclusive DNA evidence.
Our country was founded on the principles of "justice for all," and we must ensure that our law enforcement entities and prosecutors have the funding they need to clean up our streets and put evil behind bars. The Justice Served Act will help make that job a little easier.