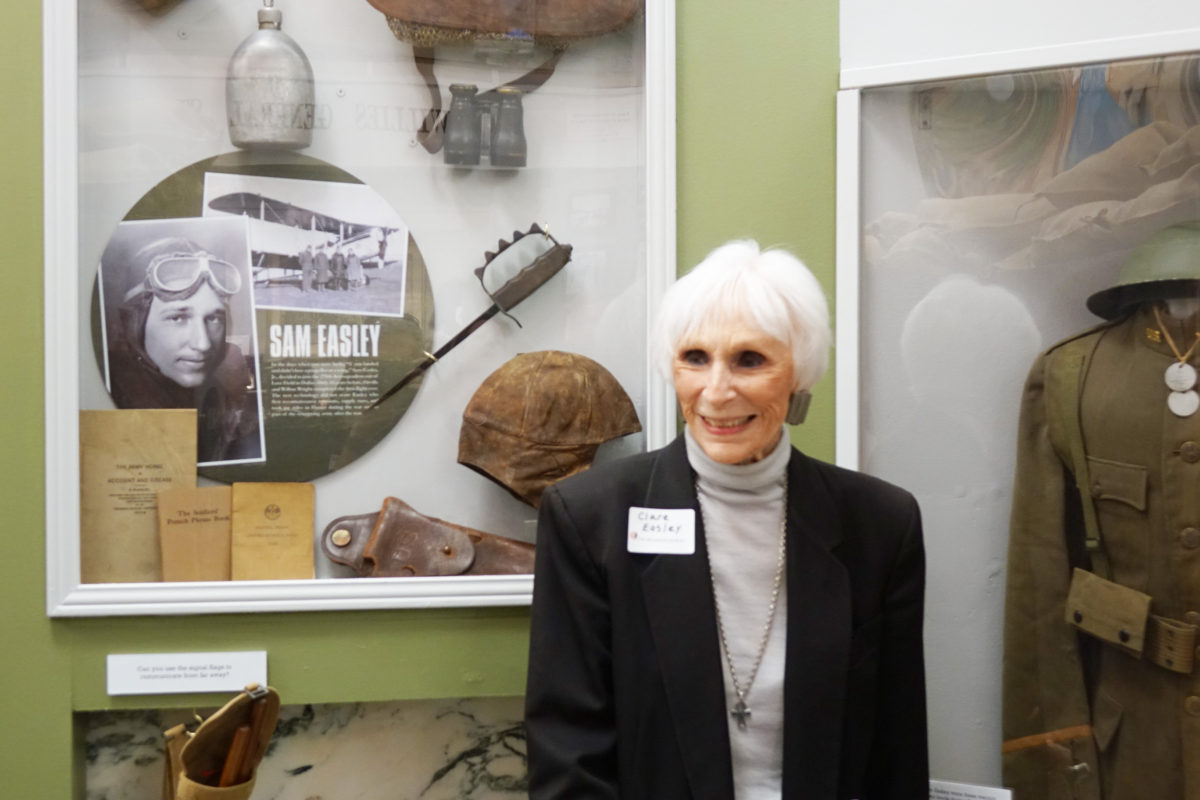 The Williamson Museum held the opening night reveal of its latest exhibit "Poppies & Progress: 1917-1923" on March 2 for members of the Board and museum.
"The exhibit is perfect for those curious about life one hundred years ago in Williamson County," says Executive Director Mickie Ross.
The exhibit examines the effects of the Spanish Flu and social changes throughout the area during the war, as well as the work of local men, women and children dedicated to the war effort.
Interesting details from the exhibit include the first Texan killed in the war and the story of Texas A & M's Aggie War Hymn, penned by Pinky Wilson during the Battle of Argonne. Both men were from Williamson County.
Other famous soldiers with Williamson County connections include Dan Moody, Admiral William Mann and J. Frank Dobie. The exhibit also highlights the fight for women's suffrage and prohibition.
Ross also shared that the museum had its best attendance ever in 2016 and gave credit to her staff for their limitless energy. "I've never been more proud of my staff and this museum. Special thanks to Education Director Danelle Houck who contributed to the museum's outreach to more than 12,000 students last year—580 just today!"
Curator Ann Evans added, "The best part is finding the stories and making the displays unique to our county and our residents."
The Williamson Museum, located at 716 S. Austin Avenue on the historic square is open from noon to 5:00 pm, Wednesday through Friday, and 10 am to 5:00 pm on Saturdays. Visit WilliamsonMuseum.org for more information.