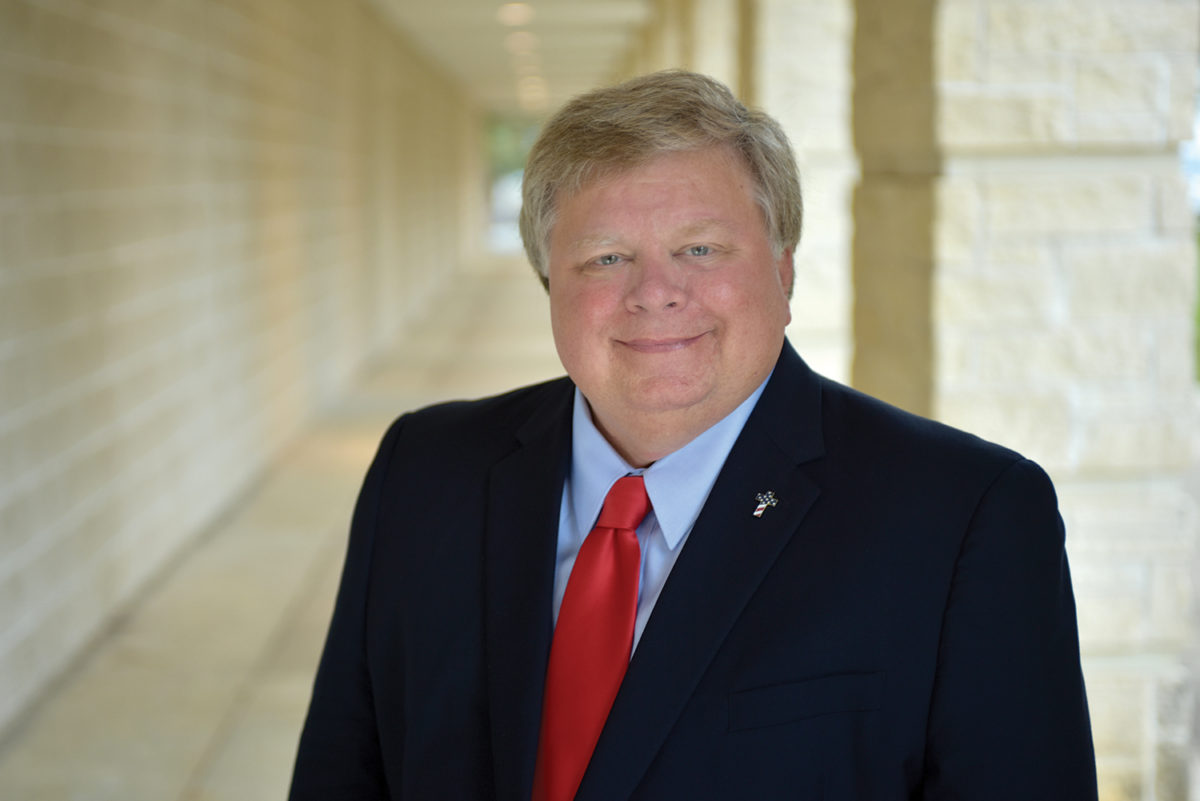 It's no secret that there are trials and tribulations associated with running a fast-growing city like Georgetown. But it's important to put these challenges in context. One thing that is often overlooked is your overall cost for city services. When you consider city taxes, electric, water, sewer, trash, and other expenses, Georgetown is one of the more affordable cities in Central Texas.
Another misconception is that Georgetown is just a small, country town. The City is already a nearly $440 million organization with more than 750 employees. While City Council and I work hard each day to help the City maintain its world-class small-town charm, I am also focused on expanding employment opportunities and preparing for growth we know will come.
Finally, no doubt, you have read about or been affected by the unique challenges facing Georgetown, most notably our increased costs in electricity. Thankfully, because we can recruit and retain top talent, the City has been able to assemble a new team, which is working each day to make improvements, not only in our electric utility, but across all city departments.
However, in the spirit of Thanksgiving, I would be remiss to dwell only on the negative and not share some of the great things that happened this year. The City of Georgetown has been honored to receive a number of awards recently. These recognitions have been for a variety of departments and programs across the City. You may have missed some of these, so I'd like to take a minute to recount some of the great work done in Georgetown this year.
No. 3 safest city in Texas
Georgetown was ranked the No. 3 safest city in Texas according to a scoring of cities above 50,000 population in 2019. The ranking by SafeHome.org gave Georgetown an overall safety score of 86.49 on a 100-point scale. The ranking also placed Georgetown at 62 among the safest cities in the U.S., which means Georgetown is in the top 25th percentile in the U.S. among safe cities. Georgetown is one of only four cities in Texas to make it to the top 100 safest cities on the national level. The safest cities rankings are based on FBI crime statistics, the police officer-to-population ratio in a city, crime trends, and demographic factors.
Police Accreditation
The Georgetown Police Department earned the Texas Police Chiefs Association's Recognized Law Enforcement Agency award in May, after more than two-years of reviews, which included a critical review of the agency's policies, procedures, facilities, and operations. Georgetown is only the 154th agency out of more than 2,700 agencies in the state to receive the recognition.
The TPCA's recognition program evaluates a police department's compliance with nearly 170 best practices for law enforcement agencies developed by Texas law enforcement professionals to assist agencies in the efficient and effective delivery of service and the protection of individual's rights. These best practices cover all aspects of law enforcement operations including use of force, protection of citizen rights, vehicle pursuits, property and evidence management, and patrol and investigative operations.
Reliable Public Power Provider, Diamond Level
The City of Georgetown electric utility attained diamond level status under the American Public Power Association's Reliable Public Power Provider program in 2019. This is the program's highest level of recognition and is only awarded after a rigorous application process and outside review. The RP3 designation recognizes public power utilities that demonstrate proficiency in four key disciplines: reliability, safety, workforce development, and system improvement. Georgetown is one of six public power providers in Texas to receive the diamond designation. In total, only 254 of the more than 2,000 public power utilities nationwide hold the RP3 designation. Georgetown Utility Systems had been a platinum designee since 2016.
2019 National Main Street accreditation
The City of Georgetown's Main Street Program has been designated an accredited Main Street America program for meeting rigorous performance standards set by the National Main Street Center.
Each year, the National Main Street Center and its coordinating program partners announce the list of accredited Main Street America programs, in recognition of their exemplary commitment to preservation-based economic development and community revitalization through the Main Street Approach.
In the past 15 years, the Main Street Façade & Sign Grant Program has awarded more than $469,000 to 80 downtown businesses and property owners. Most recently, in May, the Georgetown Main Street Program presented Lark and Owl Booksellers with a $20,500 Main Street Façade & Sign Grant.
Teen Court state champion team
A team of three student attorneys from Georgetown won the teen court state competition in April 2019. Linsey Jensen, Taylor Price, and Matthew McCarthy took first place in the final round in which they competed against a team from Allen. The annual state competition—three-person teams of teen attorneys are scored for their lawyering skills in mock trials—is sponsored by the Teen Court Association of Texas. A Georgetown Teen Court team also won the state competition in 2016. This is the eighth year Georgetown sent a team to participate in the state competition.
Shelter maintains no-kill status
For the fourth year in a row, the Georgetown Animal Shelter has achieved a live outcome rate above 90 percent, which means it is considered a no-kill shelter. The save rate was 94 percent for the fiscal year that ended on September 30.
The live outcome rate is notable for an open-admission public shelter. Factors in the 94 percent live outcome rate include a high rate of animal adoptions, the number of animals returned to owners, and the cleanliness of the shelter, which results in healthy animals.
Family Place Library Designation
The Georgetown Public Library was designated a member of the Family Place Libraries national network in August. The designation is given to libraries that provide a welcoming community environment with resources to help families nurture their children's development and early learning during the first years of life.
The library's new Family Place offers residents a specially designed space in the children's area for young children to play, share books, and meet other families. It also hosts a collection of books, toys, music, and multimedia materials for babies, toddlers, preschoolers, parents, and caregivers, as well as librarians specially trained in child development and family support.
Georgetown announced as Texas Slam host
The United States Tennis Association announced Georgetown won the three-year bid to host the Texas Slam, one of the largest junior tennis tournaments in the country. Approximately 1,000 participants, ages 11 to 18, compete in the annual tournament.
Georgetown submitted a proposal to host the 2020-22 Texas Slam tournament. A special selection committee was formed to review all the proposals. Because of the unique nature of the Texas Slam, the selection committee focused on the strength of the proposals as they relate to the commitment and involvement of the host community. The committee highlighted the more than 150 tennis courts in Georgetown, as well as the more than 3,500 hotel rooms in the area.
Library Director named Texas Librarian of the Year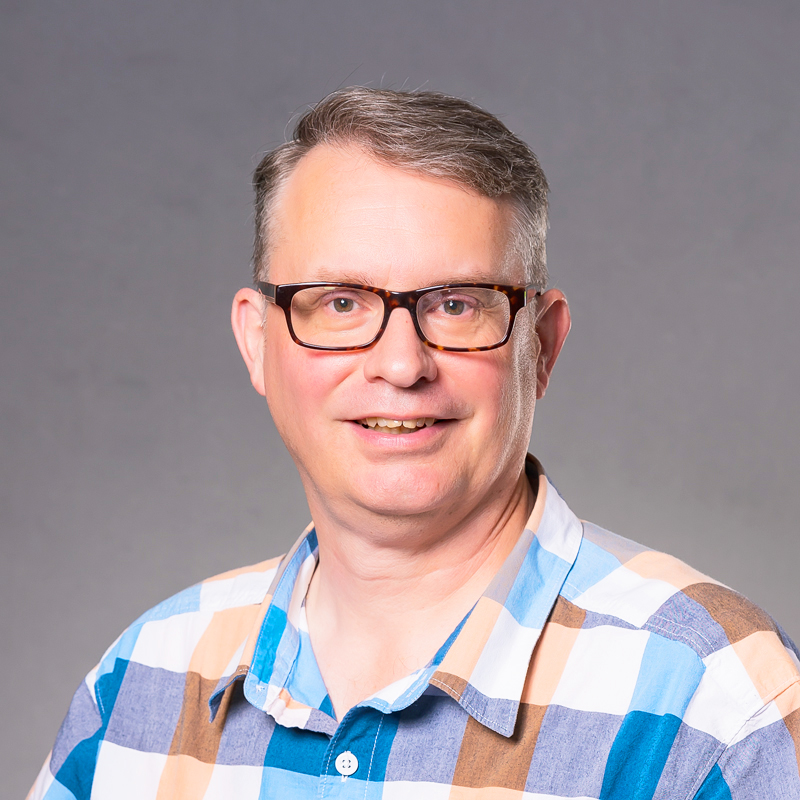 At the annual meeting of the Texas Library Association, Georgetown Public Library Director Eric Lashley was named Librarian of the Year. The annual award is given to a librarian in Texas who has shown extraordinary leadership and service within the library community over the past 12 to 18 months.
The Librarian of the Year award recognizes that Lashley has implemented "innovative approaches to the technological and existential challenges libraries face and developed a dynamic, beloved public library that is a model for others across the state and the country."
As you can see, this year Georgetown has gotten recognition for many of our departments, programs, and places by statewide and national organizations. We can all feel proud about those honors for our city.