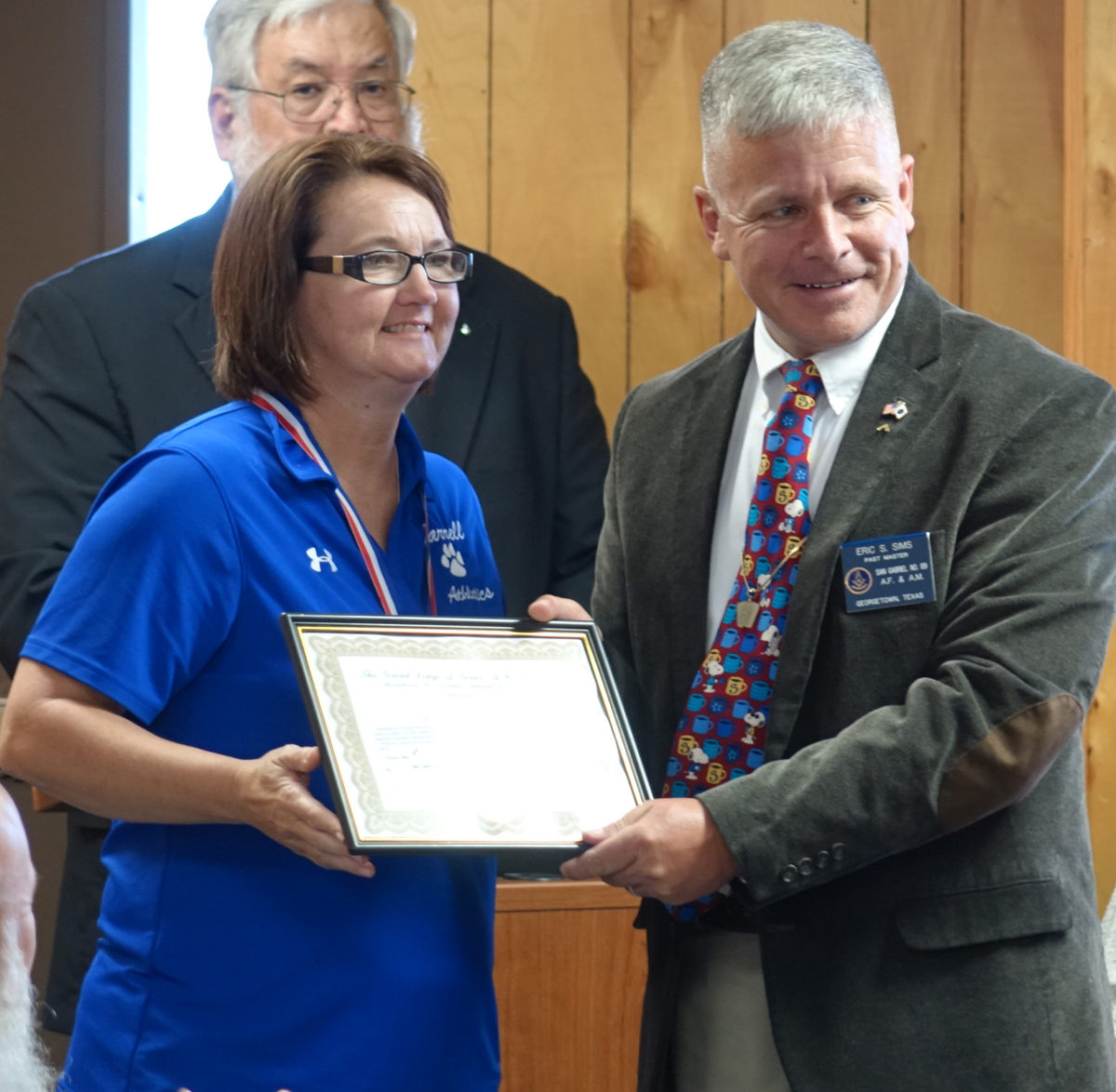 The San Gabriel Masons presented this year's Mirabeau Lamar Awards to three Jarrell ISD teachers.
The Award of Excellence was established in 1988 under the leadership of Grand Master Graham Childress and was named for Mr. Lamar for his commitment and dedication to public education in Texas. The Lamar Medal is awarded to students and educators in recognition of outstanding personal achievement in academics, citizenship, community service, or sports.
This year's recipients were Jennifer Williams at Jarrell Elementary, Liz Boyd-Jarrell Middle School, and Marlena Brown High School teacher and track coach. Members of the JHS track team initially accepted Coach Brown's award on her behalf from Lodge past-master Eric Sims. Brown shared the team's remarkable achievements at the local and state level. Chief among them is senior Destiny Fairley (top right, holding frame) who won the Texas UIL 400m for the second year in a row. Runner Lily West (second from left) broke the school's 20-year old mile record this year by 3 seconds and was 5th in the regional meet in a very tough field.
The relay team placed 7th at State and broke the school record with a new time of 4:00.8.