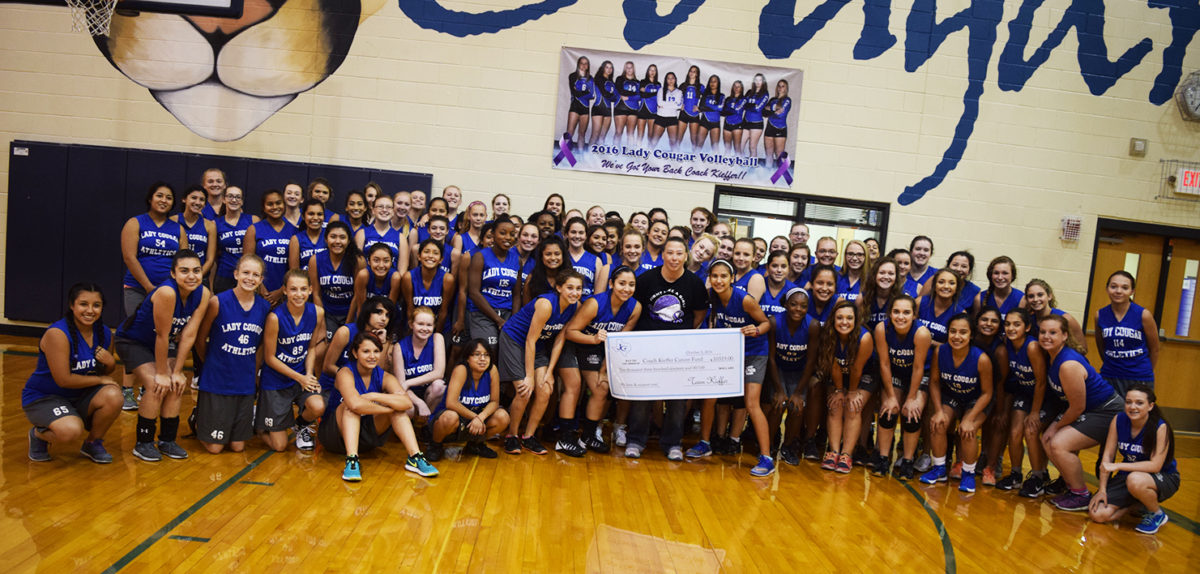 The Jarrell community came together for one of its own September 30. The "Purple Out" fundraiser included t-shirts and donations for Jarrell High School volleyball coach Vicki Kieffer, who was diagnosed with cancer last Spring and continues to undergo treatments for the cure.
The evening's activities included a silent auction and the total donated was $10,319.
Coach Kieffer was visibly moved by the efforts and while she knew the coaches and players would be making a presentation on Monday, she was delighted and surprised by the amount raised on Friday night.
Jarrell ISD Superintendent Dr. Bill Chapman was on hand for the presentation; "We appreciate the community and parents who all rallied around our coach. We got support from all over Jarrell and even from some schools outside of Jarrell."
Coach Kieffer tearfully accepted the check to help with her medical costs; "I want to thank my girls. I know being teenagers, this must be tough for them and they've done nothing but give me 150 percent on the court. I am overwhelmed and speechless and have to thank the entire Jarrell community at all the campuses for their support. These kids give me a reason to come to school."