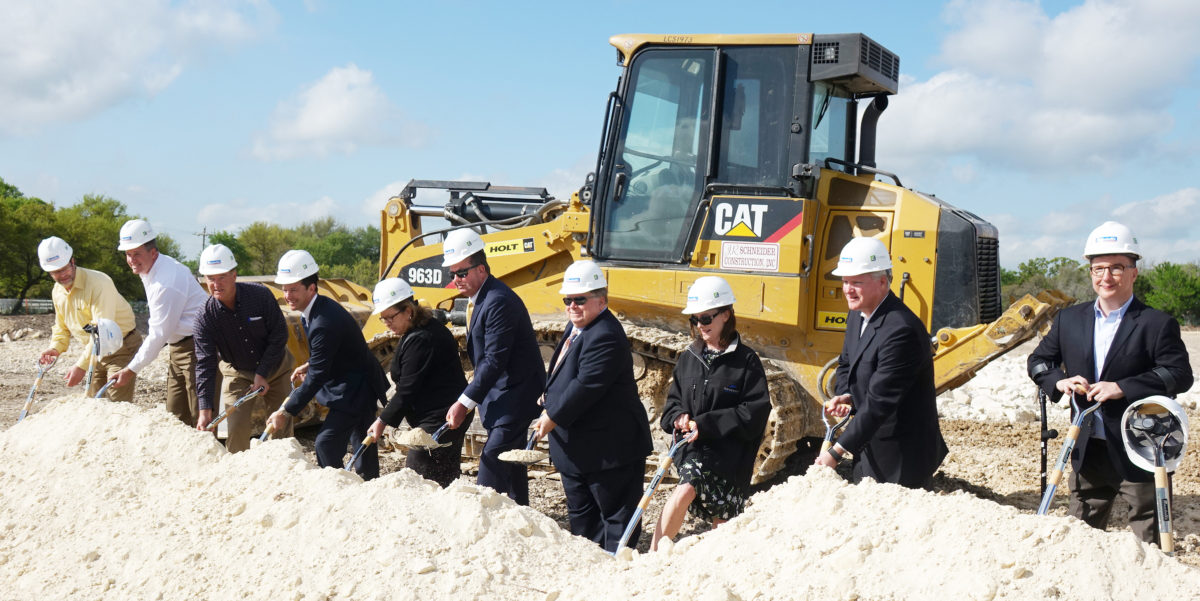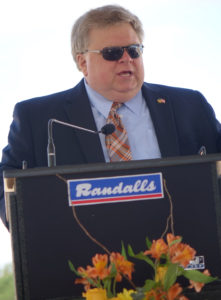 More symbolic than actual, Randall's Food Markets and Cypress Equities broke ground on the marketplace at 5721 Williams Drive, just west of Jim Hogg Road March 23, as bulldozers and earth movers continued the work of constructing the new store in the background. The 78,000 square foot shopping center will be anchored by a Randalls grocery store and will include a fuel station, convenience store and a Starbucks.
The grocery store will feature fresh-prepared foods for carryout or dining in, full-service meat and seafood departments, fresh sushi bar, and convenient fresh-cut fruits and vegetables. They will also have a large selection of important wines, domestic and craft beers, full service floral department and a full-service pharmacy and onsite immunizations.
Randalls President Sydney Hopper began "It's a great day for us. We've been in business for over 50 years and we've been looking at Georgetown for some time. We're very excited to finally be here."
Mayor Dale Ross (inset) continued, "Randalls is a great company and we wish them well. Welcome to the Georgetown family and we're looking forward to shopping for the holidays. Thank you for choosing Georgetown."
Randalls and Cypress anticipate the site being open for business in November 2017.