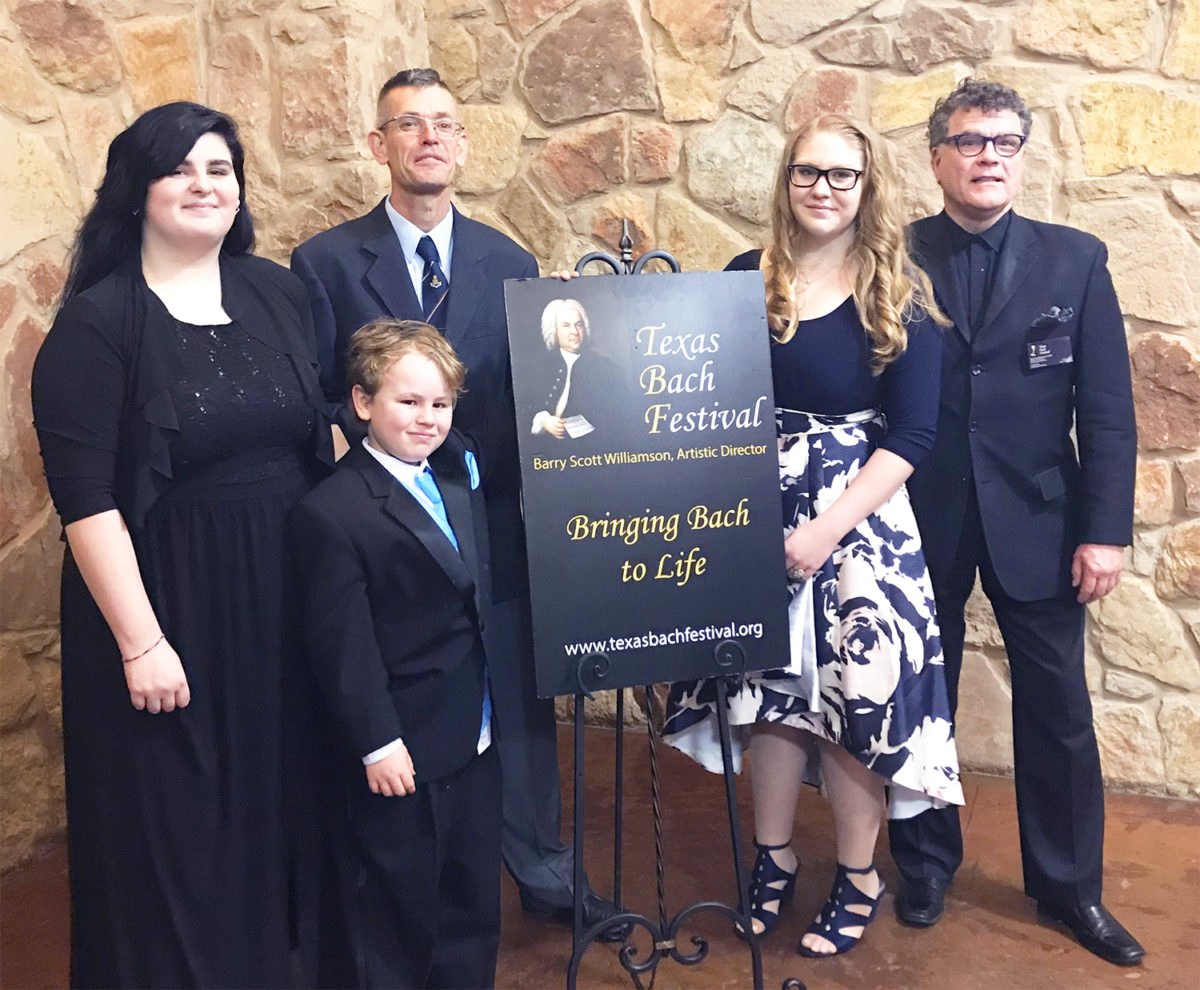 Art for Georgetown's Sake
Texas Bach Festival
On the heels of major musical success in 2017, the Texas Bach Festival (TBF) expanded in 2018; providing more opportunities for Georgetown and all of Central Texas to experience one of the world's most celebrated composers. Founder and Conductor Barry Williamson reports, "Thanks to excellent audience participation and management, we were pleased offer even more this year. We continue to do our best to lovingly represent Bach in a family atmosphere, while making Georgetown's festival internationally relevant."
Just ahead of the 2018 Festival, Williamson had his Carnegie Hall debut—conducting the fauré requiem—and was joined by 20 singers from Sun City join him in the performance.
Williamson founded the non-profit TBF, the only one in Central Texas devoted to the life of and music of Johann Sebastian Bach, to engage and enrich the people and arts community in Georgetown. The 2019 Festival promises to be even bigger and the guest conductor is Helmut Rilling, known world-wide for his talent and as founder of the Internationale Bachakademie.
On Broadway
The youth of Georgetown were no less fortunate to have Beth Baker at the helm of Angel Foundation's annual "On Broadway". Students all over Georgetown received master level training and support from Broadway performers and last year the foundation awarded its first scholarships. Their 2019 show is April 10-12 and will feature American Idol stars Ace Young and Diana DeGarmo. GISD Fine Arts is working diligently with Angel Fountain to greatly expand the master class program to include dance, musical theater and voice, musical theater comedy and improv, and stage combat.
Meanwhile, supporters can help fund the scholarship at their Champagne & Dessert Cabaret Night, Feb 12 at the Georgetown County Club. Visit AngelFountain.org for more information and tickets.