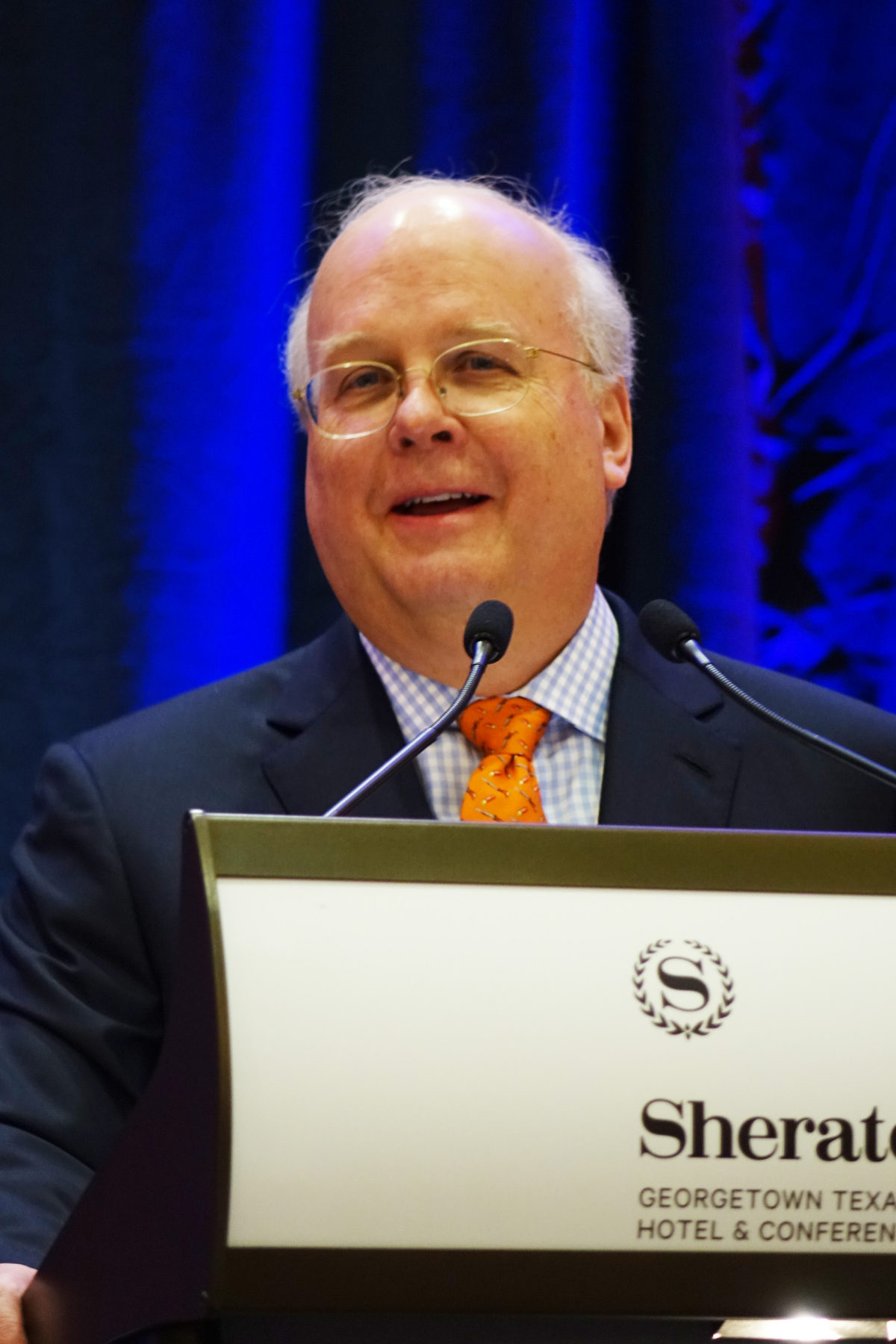 The Williamson County Republican Party held its annual Ronald Reagan Gala February 20 at the Sheraton. The event is the largest fundraiser the party holds each year and as is always the case, the event was sold out.
Although exact numbers were not available at press time, Williamson County Party Chair Bill Fairbrother reported ticket sales and auction items garnered a significant increase over last year's $75,000.
The program was intentional and introduced elected officials, making a point to feature those newly elected, like Representative Terry Wilson, who led the room in the two pledges.
Auction items included standard items; western art, gift packages from local sponsors and a few stellar items like a pen used to cast an electoral vote for President Trump.
State Republican Chair Tom Mechler applauded party members for Texas' part in the national election. On election night, the Texas electoral vote was the state that pushed Donald Trump over 270. He added, "Without Texas, a Republican can not win the White House."
State Representative Larry Gonzalez presented the John Carter Distinguished Service Award to Party Precinct Chair Randy Risinger (photo above) for 15 years and thousands of hours of volunteer work on behalf of the county Republicans.
The evening's keynote speaker was a personal friend of and introduced by Judge Billy Ray Stubblefield; Karl Rove (photo top). Judge Stubblefield credits Mr. Rove for his decision to change the initial behind his name from a (D) to an (R). "He is a student of history. I love history and I get a thrill when I see him eviscerate his opponent with accurate and erudite historical facts and analogies. He is an academic master."
Rove was Senior Advisor and Deputy Chief of Staff during the George W. Bush administration until August 31, 2007. Since leaving the White House, Rove has worked as a political analyst and contributor for Fox News, Newsweek and The Wall Street Journal.
He is also the author of "The Triumph of William McKinley: Why the Election of 1896 Still Matters", which was the topic of his talk.
Mr. Rove told many great anecdotes about familiar faces in central Texas and says he spends as little time in Washington as possible. He commented that his book sales have done well despite the reviews of some. Rove said, "Yesterday the New York Times said there were 17 great books about presidents you should read…they had to be sorta snotty about it. 'Surprised to know that George Bush's former senior advisor is also a historian?' It gets worse. 'Some might be even more surprised to know the book is quite good!'" His response… "You bet it's good you sons of…..!"
A rousing endorsement if ever there was one.