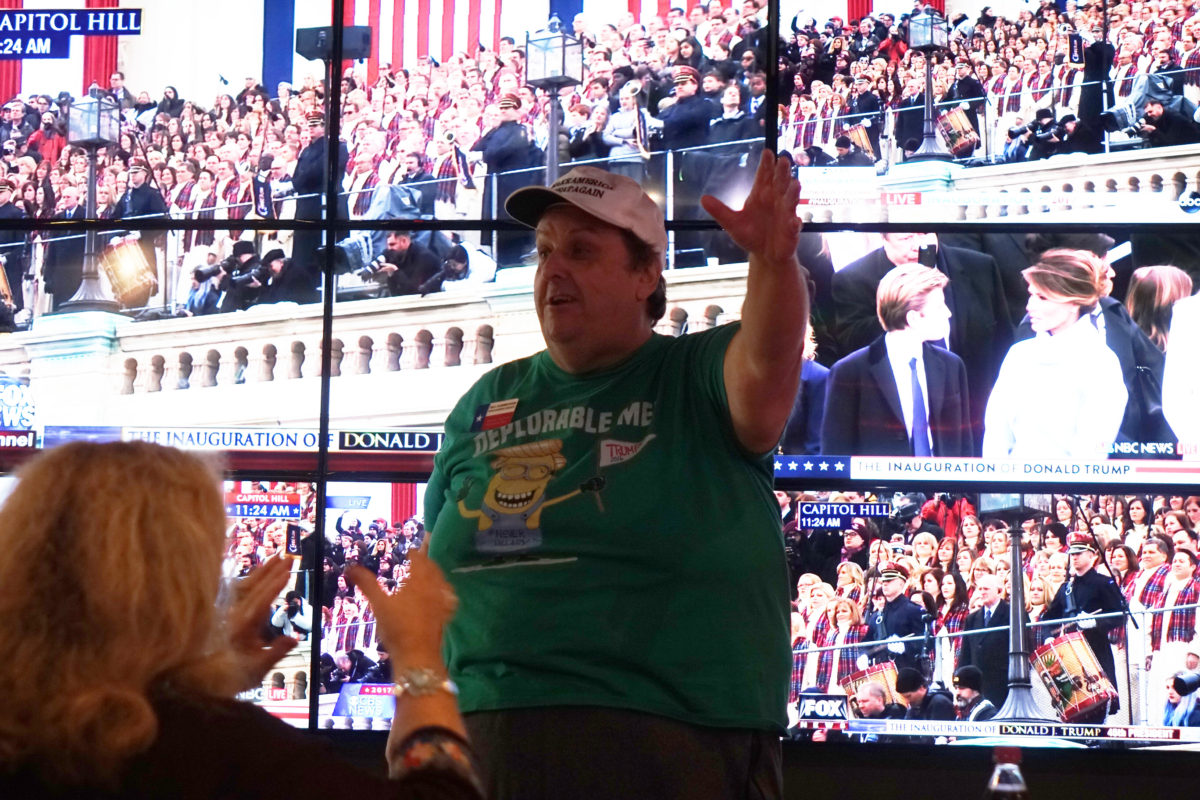 Millions were watching around the world but about 75 gathered at Mel's Lone Star Lanes to celebrate together the inauguration of the 45th president. Mel's provided a great venue to watch the inauguration January 20. With an open bar and nine big screens, it was as perfect a view as any outside of Washington, DC.
The theme from major networks to local party chair Bill Fairbrother was the peaceful transfer of power. In his best Deplorable t-shirt, Fairbrother encouraged the crowd as the oath taking approached. "I am very happy today," he said. "As an American, seeing the peaceful transition of power is a great thing. Obama and Trump could not be more different but today there is no military effort and no crisis, so regardless of your affiliation, you have to feel good about that. As a Republican, I'm looking forward to transitioning; millions are still looking for jobs and health care. President Trump will get the economy rolling again and will take a tougher stance on foreign policy."
Other attendees were also very happy on the day. Applause erupted when Vice President Pence appeared on screen, and again when President Trump arrived. It all culminated with a standing-o and the long ring of the bell when the oath was complete.
It's a great and joyous and fabulous and wonderful day. – Linda McDaniel
This is a great day for me because I feel like I helped. The speech was uplifting because he talked to everyone and I think his message of love and inclusion is more important than anything. I'm very positive because this is a man who has shown us he knows how to be successful. – Cathy Cody
I'm so glad there is someone in the White House who loves America. He's pretty brash sometimes but he loves this country and he loves us. – Joanne
What a great day for America. I have never taken a day off for an inauguration but I took today to celebrate with my fellow Americans who have waited eight long years for this moment and to make America great again. – Lesli Fitzpatrick