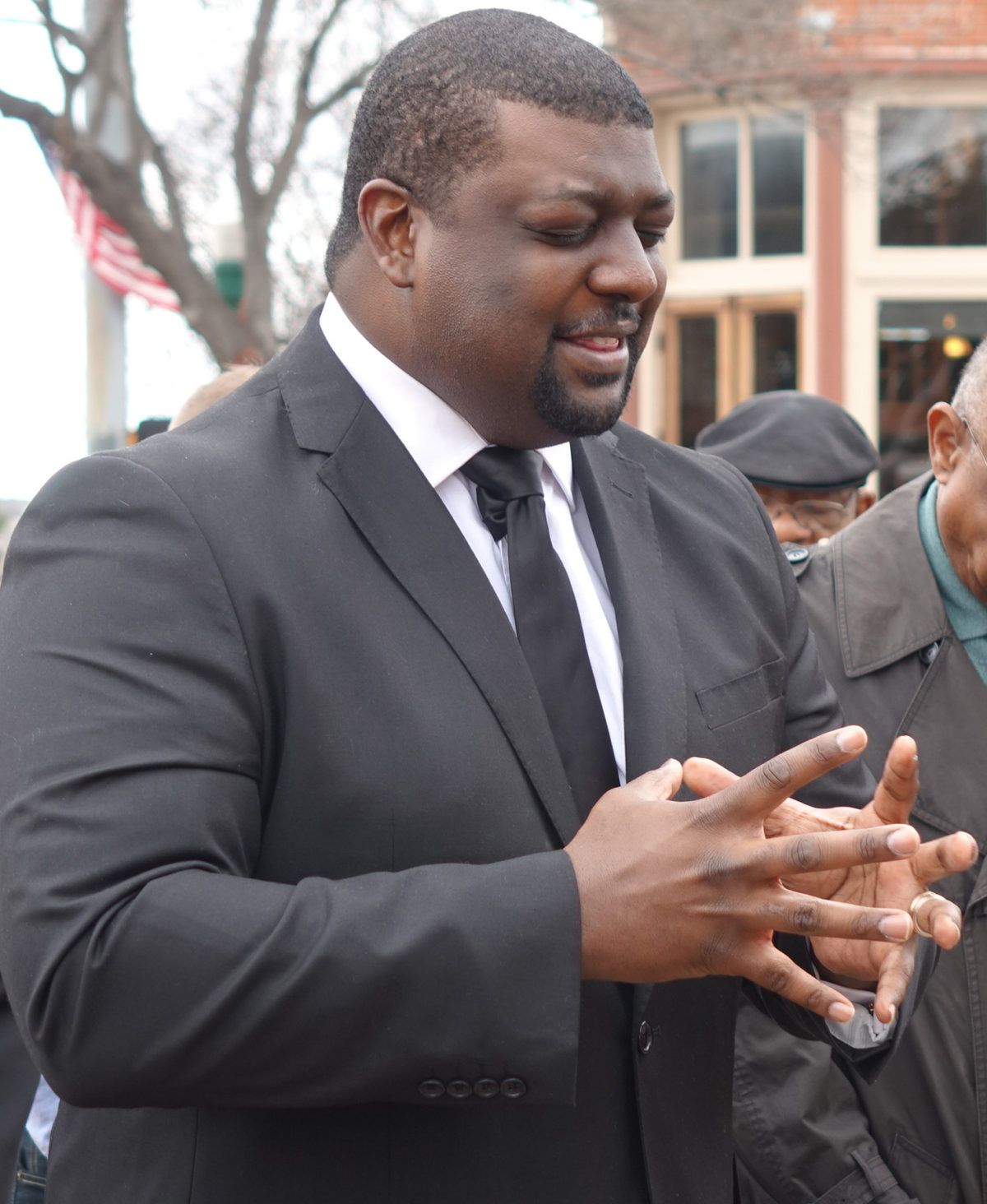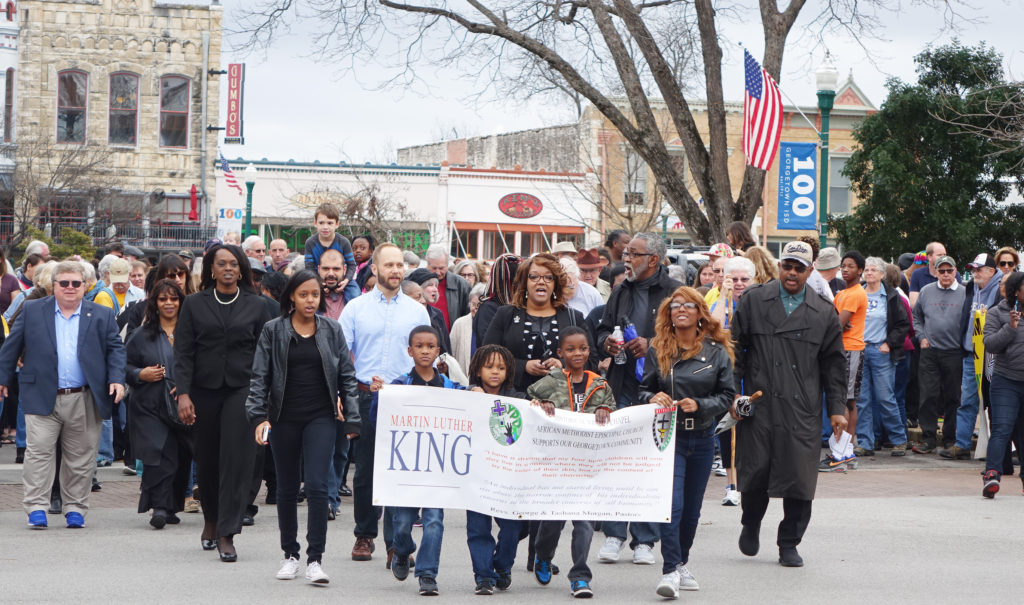 About 200 people united at the Historic Courthouse to celebrate the life and achievements of Dr. Martin Luther King, Jr. and marched in song to Macedonia Baptist Church.
Escorted by Georgetown motor police and all smiles, residents, students, city officials and church leaders paused for a prayer before beginning the seven-block walk.
St. Paul Pastor Kantrice Robinson spoke to the Advocate before the parade and said, "I am excited to see us being together and in community. Seeing the sacred Word in each and every person, and seeing the hand of God in every individual, this is a very holy moment for me."
River Rock Bible Church Pastor Charlie Turner was at the event with his four (very) young children who collectively remembered "Martin Luther King helped people understand that God created us all equal and loves us and sent Jesus to die for us no matter what we look like."
At the church, participants quickly filled the pews, extra chairs, foyer and spilled out onto the sidewalk to hear gospel song and the guest speaker Pastor Charles Robinson from EPEC Church in Killeen.
Pastor Robinson, husband to Kantrice, also prayed over the crowd, "We are representing righteousness, justice, hope, peace and love, to walk with the hopefulness of Your love and grace."
Elsewhere across the city, The Georgetown Project held a Youth Service Day and provided opportunities for nearly 100 teens to take part in clean-up, senior visits, gift preparation and donations.
The Georgetown Project partnered with the Teen Center for the 17th year in a row. Executive Director Leslie Janca said "I see the kids come in and the first thing they say is 'How can I help?' It's really great to see their willingness to be here."
Parks & Recreation Youth Program director Arica Keilers said, "It is a great opportunity for youth at all three high schools to come together and they don't have this opportunity very often. They learn about each place and project as well as the needs of each organization and populations they serve."