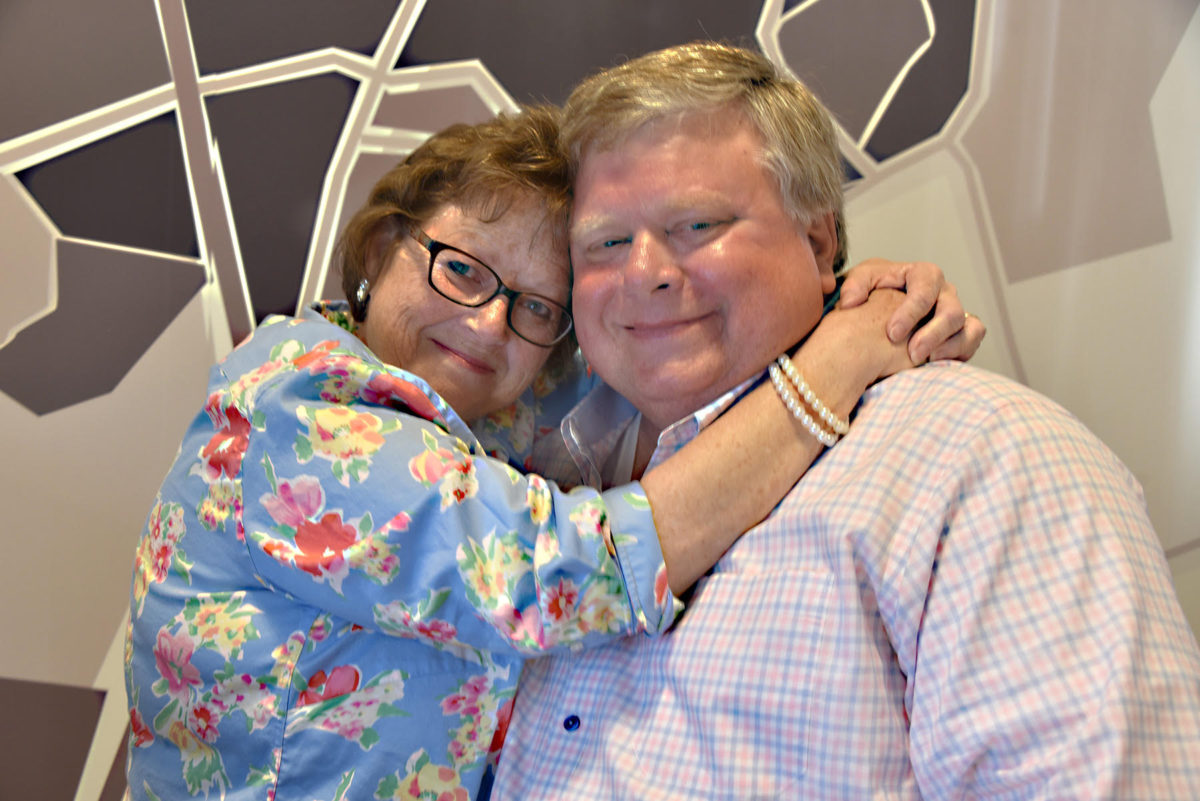 Ross wins all 16 precincts; Nicholson, Jonrowe, Stewart, Dunham Victories
Photos courtesy David Valdez
After an unusual Mayoral race that saw one candidate, a self-admitted social activist  work hard to evade the public while lobbing insults from Twitter and Facebook, incumbent Mayor Dale Ross exceeded even his own expectations, winning 72 percent of the vote in the May 6th election. Ross's opponent, Sherwin Kahn continuously charged that Georgetown was not "inclusive," despite being the fastest growing city of its size in the United States, and being rated in the top ten for being a "Giving City", and a "City that Cares."
In contrast to Kahn's claims, Ross said Saturday evening at his victory party, "Our campaign focused on the issues that were important to our citizens, and the results, winning all 16 precincts and 72 percent of the vote, showed that. It is clear the citizens of our city continue to support a bold, visionary leader who has unified our city. Mickie, my wife, and I are honored and humbled to be able to work tirelessly for the good people of Georgetown for the next three years."
Throughout the first term of Mayor Ross the city has continued to grow, while maintaining the unique quality of life that people here cherish, and is functioning with stellar credit, a state of the art electric utility company, and is well managed and led from a staffing standpoint.
Ross has indicated that he will continue with the policies that have made Georgetown exceptional in America today, and he gives credit and praise to what he calls, "one of the premier city councils in America," as well as a "staff second to none."
In other races, Valerie Nicholson will replace retiring councilman Keith Brainard in District 2, beating Democrat David Sray 53.58% to 46.42%; Melanie Dunham retained Place 5 on the Georgetown ISD over Jimmy Jones (75.89% to 24.11%); and Ben Stewart triumphed in a three-way race taking 43.11% of the vote for GISD Trustee Place 7.
Jonrowe Retains Seat Amidst Cloud  Of  Suspicion
With campaign ethics and permit allegations looming, incumbent councilperson Rachael Jonrowe retained her City Council District 6 seat, besting Lawrence Romero with 75.76% of the vote. During the campaign, allegations arose about illegal sign placement at Southwestern University and The Caring Place polling locations. Additionally, permit issues related to the remodel of her residence have been brought into question and are awaiting her response.
Georgetown Mayor and City Council members will be sworn in special City Council meeting on Tuesday, May 16 at 6 pm in council chambers.