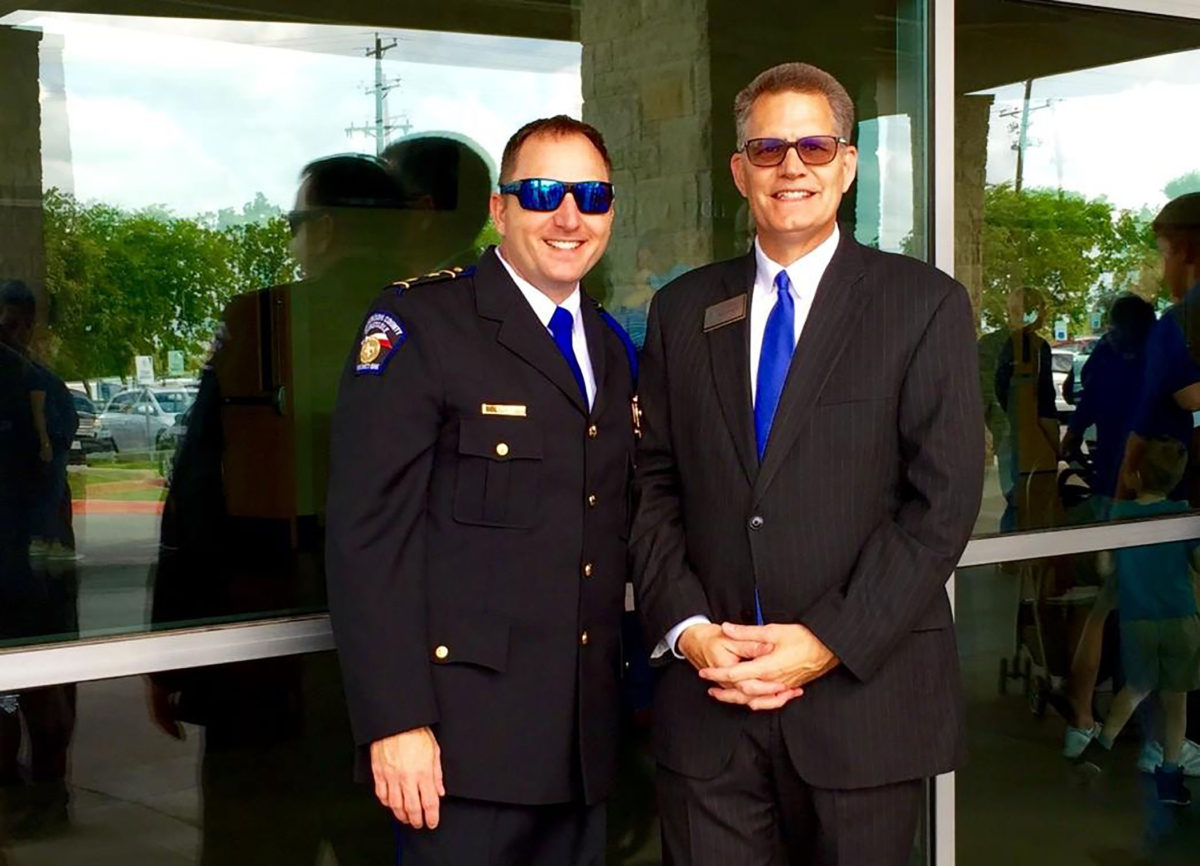 Candidate for County Judge Bill Gravell announced this week that while he does plan to ensure Williamson County does not become a sanctuary county, he is unequivocally opposed to separating children from their families. "Caging children is an absolute wrong," Judge Gravell says, "But we do and will continue to follow the law here in Williamson County. We do not decide which laws to enforce based on party or politics, but we are compassionate when it comes to those individuals who are not subject to criminal proceedings. Children don't have a party or politics, only needs."
While the designation 'Sanctuary County' does not have a precise legal definition, it generally refers to municipal jurisdictions that limit cooperation with the national government's effort to enforce immigration law.
According to the Center for Immigration Studies, these cities, counties, and states have laws, ordinances, regulations, resolutions, policies, or other practices that obstruct immigration enforcement and shield criminals from ICE — either by refusing to or prohibiting agencies from complying with ICE detainers, imposing unreasonable conditions on detainer acceptance, denying ICE access to interview incarcerated aliens, or otherwise impeding communication or information exchanges between their personnel and federal immigration officers.
Gravell explains, "While, in theory, leaders in sanctuary municipalities want to improve the relationship with immigrants so they will report crime, get educated or contribute to the community, Williamson County leadership have, so far, continued to honor and enforce the laws of our state and the nation to ensure individuals who pose a threat, regardless of their citizen status, are not on the street."
Sheriff Robert Chody agrees; "A county can not take its own initiative to determine which laws they will follow. If an undocumented immigrant breaks the law, Texas Senate Bill 4 requires jails to notify ICE and hand them over."
In February 2017, Governor Greg Abbott cut $1.5 million in criminal justice funding for Travis County after Sheriff Sally Hernandez announced her department would reduce its cooperation with federal immigration authorities.
In November 2017, the Department of Justice also removed access to federal law enforcement grants for non-compliance. "We are not in a position," Gravell said, "and I will not make the decision to put my neighbors at risk by denying our law enforcement any criminal justice funding to help maintain order and safety for our citizens."
Sheriff Chody explained normal ICE procedure dictates when a person is arrested and determined to be a foreign national (based on country of birth), if that person has no identification, local law enforcement will contact ICE for detention instruction. "It is not our duty to be discretionary," Chody says. "If ICE requests that we hold a person of interest, it is my duty as Sheriff to detain that person for 48 hours regardless of the crime. The law is designed to protect citizenry when local law enforcement may not have extensive access to data, alien status, or convictions."
"As a candidate," Gravell says, "I will do my best to protect every person in this County, and facilitate the brave officers who do the same. As a father and grandfather, it is my solemn calling to ensure our children and families are treated kindly, humanely and with the God-fearing grace that Texas is known for."