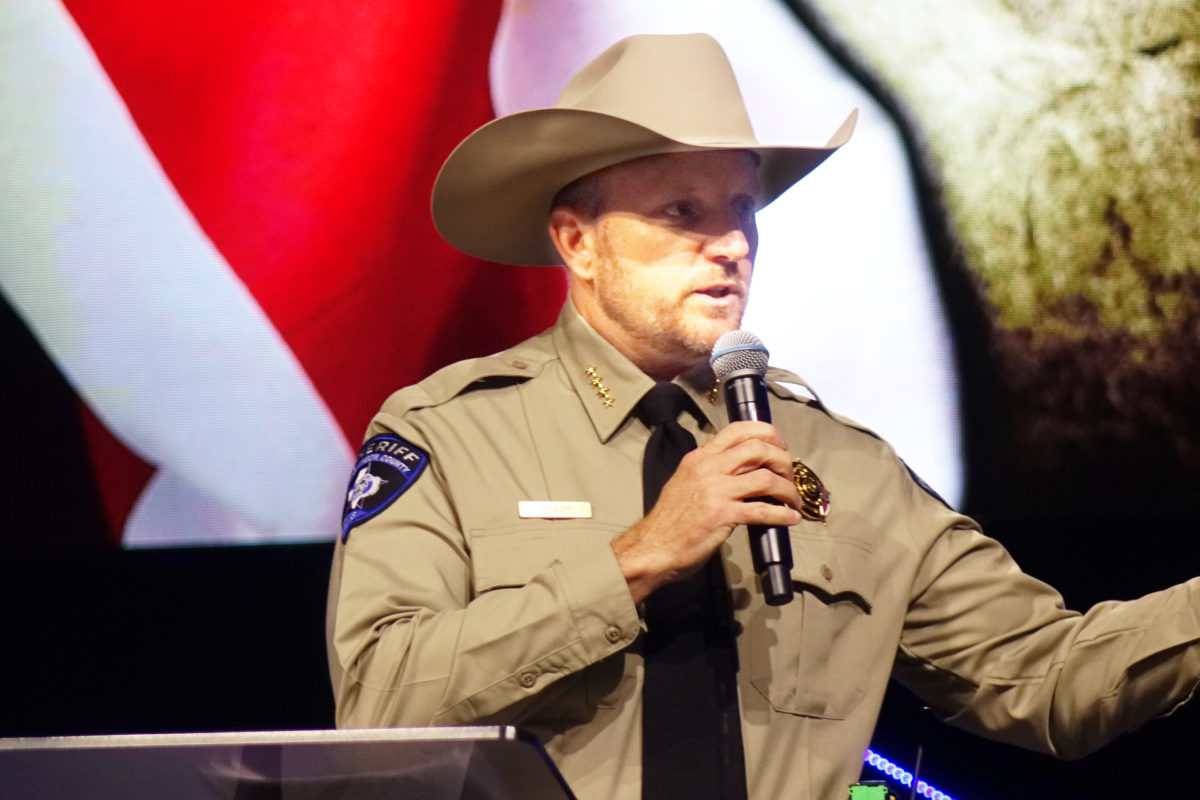 For a few hours November 17, Celebration Church in Georgetown was possibly the safest place to be in Texas.
Hundreds of law enforcement officials joined church leaders and others from all over Williamson County to talk about security plans and measures for local churches.
In the wake of the Sutherland Springs church shooting, Williamson County Sheriff Robert Chody received calls from churches of all sizes and tweeted a quick inquiry to see if people would be interested in a training event. Within days, nearly 1000 people from local law enforcement and more than 80 churches had signed up to talk about emergency situations and get information about how to react and respond. Celebration Church has room for 3,000 people and there were few empty seats at the summit.
"I'm not going to sit here and have a debate about gun control, We need to do something now."
 

~Sheriff Chody

While the summit was organized for churches in particular, Georgetown Assistant Police Chief Cory Tchida says his department provides similar training for groups of all types and sizes. "What we're hearing today is similar to what we teach everyone about a civilian response to an active shooter; Avoid, Deny and Defend. We teach these concepts in schools and businesses. We want people to be able to recognize this kind of situation quickly. One of the reasons the Columbine shooting resulted in so many deaths was because people reacted by doing what they had been taught to do, which, at that time was like reacting to a weather event. Today, sadly, we have had so many of these events that people understand what a lockdown is, and how to do it quickly."

Sheriff Chody said thanks to this initiative he has assimilated new information into his training, such as having floor plans available to enable law enforcement to plan and react appropriately.