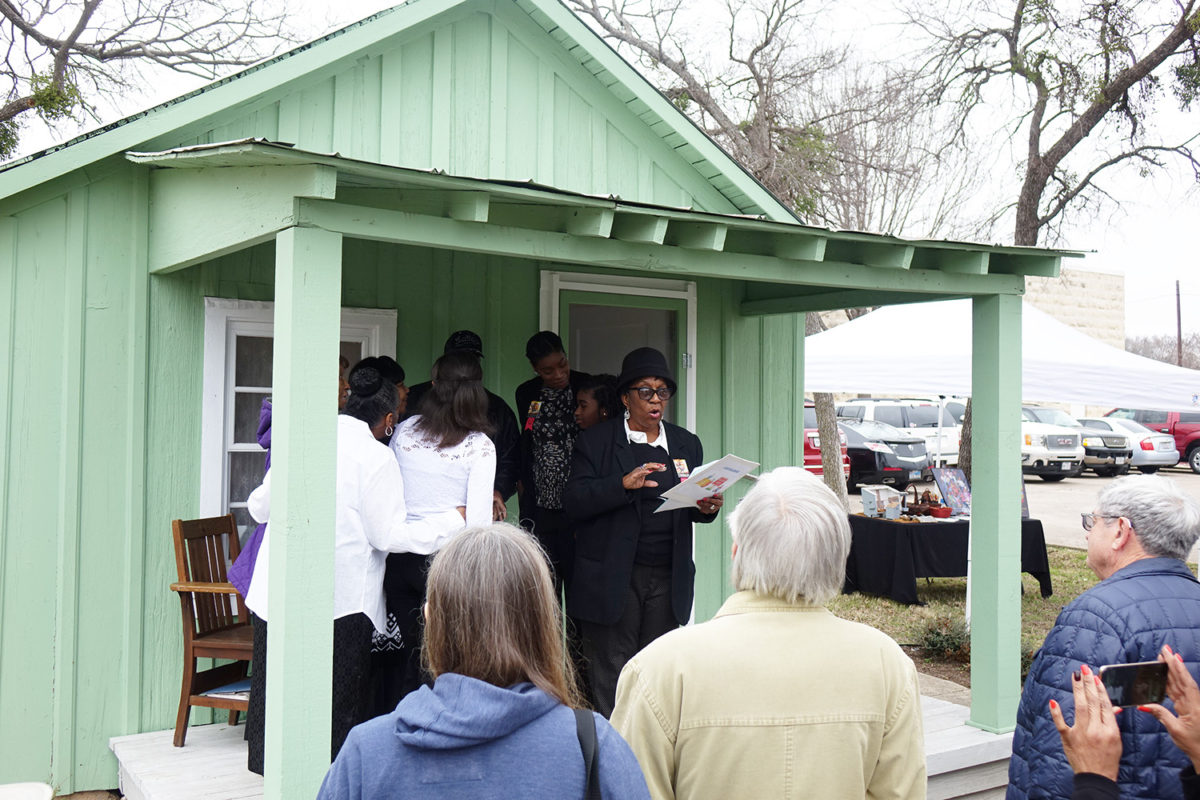 The Georgetown Cultural Citizen Memorial Association hosted tours of the historic Shotgun House Feb. 4-5 to share the history and commemorate the education and culture of the African American community in Georgetown.
In 1997, former Mayor Leo Wood and the City Council proposed to save this lone example of a Shotgun dwelling at 801 West St. and create a Black Heritage Museum.
The house opened as a museum in 2002 and renovations were completed in 2016. The 2017 event included re-enactments of desegregation in Georgetown and a history of the Carver School as well as historic reflections and artifacts.
Thanks to a tremendous effort by the GCCMA and managed by Community Leaders like Paulette Taylor and volunteers from the Williamson Museum, the 1920s-era home includes dozens of achievements and stories celebrating the culture and contributions of African-Americans in the growth of the city.
A "shotgun house" is a narrow rectangular residence, usually about 12 feet wide, with rooms arranged one behind the other without hallways, and doors at each end of the house. A popular style of house in the Southern United States, most notably New Orleans, from the end of the American Civil War through the 1920s. While the absolute origins of the word are unclear, a New Orleans historian claimed the term "shotgun" is a reference to the idea that if all the doors are opened, a shotgun blast fired into the house from the front doorway will fly cleanly to the other end and out at the back.
Many residents contributed personal photos and memorabilia to the collection, including vintage letter jackets, autographed photos, historical papers and even hair styling implements from mid-20th century. Ms. Taylor narrated tours and recounted her personal history of the lawsuit to desegregate schools; the original Carver Elementary, and her encounter with Roots author Alex Haley.