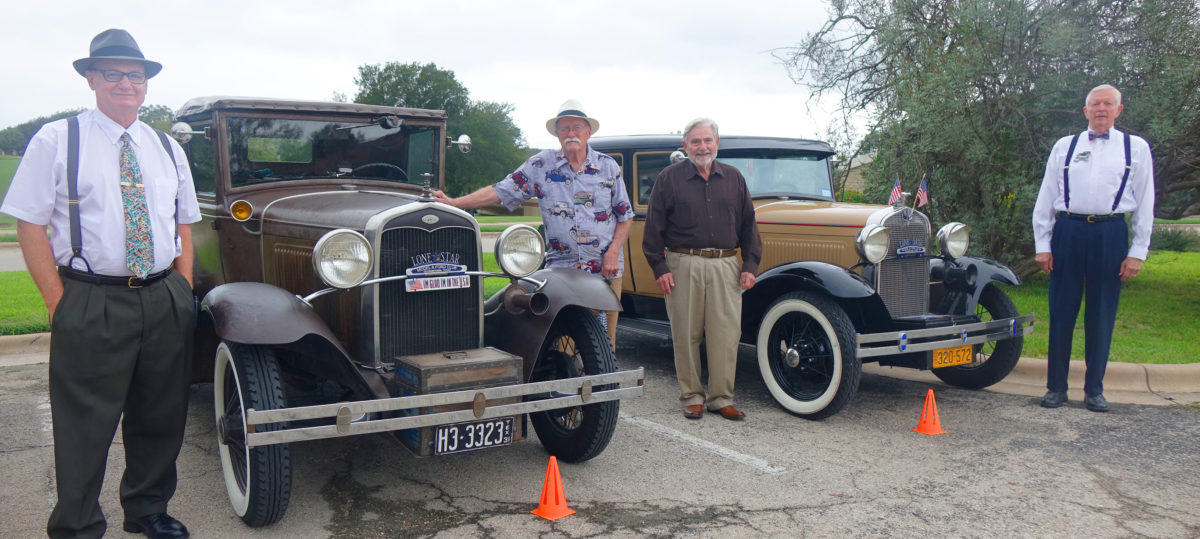 The Lone Star Model A Club celebrated its 25th anniversary at Berry Creek Country Club in style and period dress. They are a group of people who love driving "Henry's Lady" and sharing an interest that crosses all age groups from young families with small children to the retired generation.
Pictured above are club President Ed Angel and the club's youngest member, 17-year-old Jedidiah. He inherited a Model A from his great-grandfather and says he enjoys being a part of a group that shares an interest that is not so typical for his peers.
"I like being connected to the past and my family as well as being part of a group that makes me feel so welcome."
Membership includes more than 80 families and over 100 Model A Ford automobiles. Members say the cars are not hard to come by and a fixer-upper can be purchased for as little as $15,000. Approximately 4 million Model As were produced between 1928 and 1931. Pictured below are Ronald Taylor, Dennis McDaniel and a 1931 Victoria, and Casey Miller and JR Howard with a 1930 Ford Model A.
Visit LoneStarMAF.club for more.