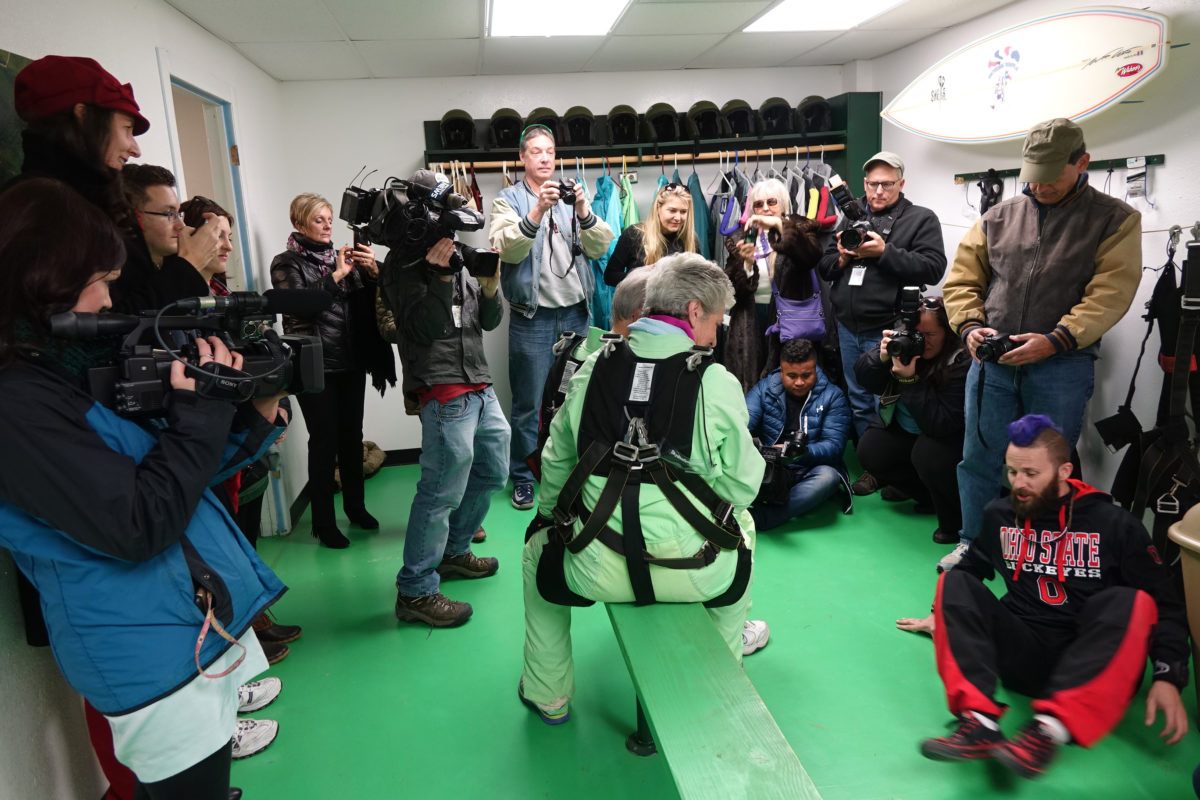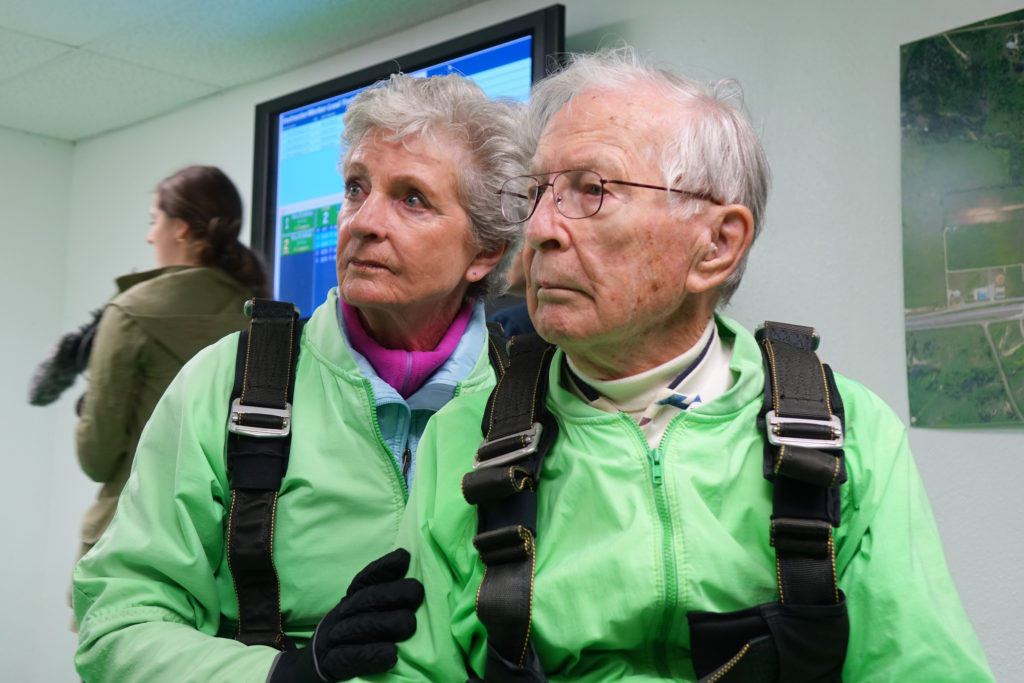 Birthday Tandem Goes Global
On January 4th, Sun City's Al Blaschke made history. For his 100th birthday, he did something most people don't do in their lifetime; he jumped out of a perfectly good airplane. Doing so tied him as the oldest American to make a tandem jump. When a friend asked him, on his 97th birthday, if he would like to jump out of a plane, he said it was a good idea but decided, "No thank you, I'll wait until I'm 100." Prompting one guest to comment, "While most people blessed enough to make it to 97 might reflect on accomplishments, Al was still making long range plans."
Al's wife passed away in 2010 and he began weekly visits at the home of Ben Schleder to play cards or dominoes or gab with some of the other Sun City men. Ben's wife Betty heard about the jump back in 2014 and she shrugged and said "Sure I'll do it with you on your 100th birthday." So when the time came, they both jumped.
At press time, Al's story has been told and seen many times over but the coverage of inspiring good-news story has become part of the story itself.
Not only were all the of the publications and outlets in Georgetown and Austin represented, but since January 4th, Al's jump has been viewed across the United States on all four major networks; morning shows and nightly news, and has also been replayed in Russia, Japan, Korea and Indonesia. Schleder received calls from relatives from Maine to Connecticut who all saw the story on their local news and she reports that every city that is home to one of Al's relatives showed the story on local news as well from Wisconsin to Arizona to Washington DC.
Some were hoping to do the jump on Thursday, making all 100 years and one day, but Blaschke wanted only to celebrate his birthday on the 4th with his family, who had traveled from five different states to be there.
The media blitz is thanks to Tad Browning of Georgetown Media who sent the invitation to more than 300 media outlets to see Al's celebration at Skydive Temple in Salado.
Blaschke's son David was a little anxious about it but proudly attributed Dad's secret to his lifelong generosity.
Al was all smiles on the day, saying many times, "I'm ready to jump!" and upon his happy landing exclaimed, "I'm ready to go again this afternoon!"
After checking this bucket list item, Blaschke wants to see the Northern Lights, and see his grandsons graduate college when he's 104.
Still a youngster, Schleder is planning her second jump to celebrate a friend's naturalization anniversary in the Spring. Look for coverage in the Advocate.