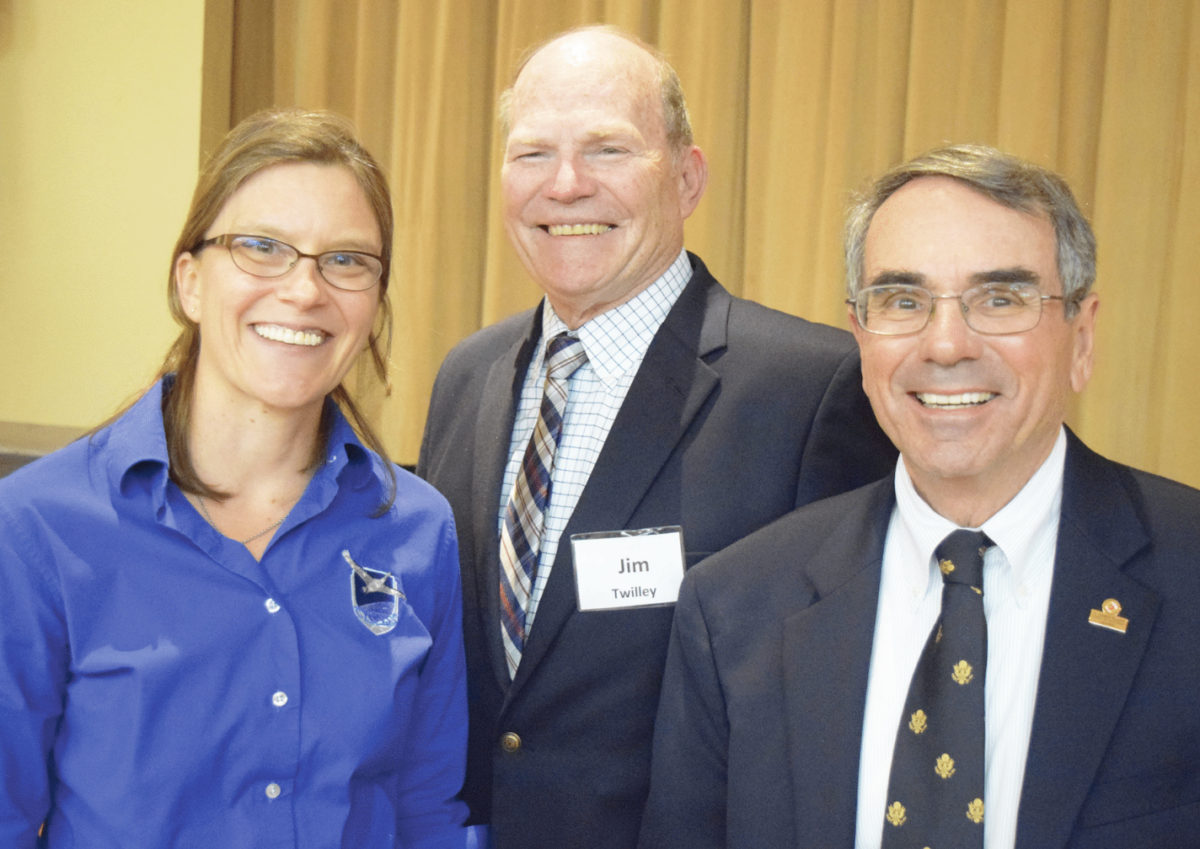 by Diane Twilley
On April 12th, East View High School hosted an impressive and well-attended presentation for students interested in the fields of Science, Technology, Engineering and Math (STEM).  The "Space as a Career" program was conceived and organized by former engineer, Jim Twilley, now retired and living in Sun City. Jim came up with the goal of motivating and educating students with general interests in STEM and careers in space specifically.
The program began with a previously filmed talk by two experts in the field of satellites and space projects; Susan Pope, Director of Space Instrumentation at Southwest Research in San Antonio, and Bruce Elbert, CEO of Application Technology Strategy.
Following the film, Pope and Elbert were available to answer questions from the approximately 80 students on hand. Questions ranged from "Could a Black Hole migrate towards earth and destroy the planet?" to "Should we be concerned about space debris impacting the earth?" Thankfully, the answer to both questions was a reassuring "No."
As well as answering questions, Bruce Elbert informed the students of the many options they have to build a career in the space program. Students were intrigued that not all the possibilities are science and math related, but also communications, advertising, and more. Both Susan Pope and Mr. Elbert did an excellent job of relating the newest advances in the field of space pioneering.
EVHS Principal Dr. Dave Denny and Associate Principal Dr. Allen Reese; teachers Margarita Flores-Sicich and Dan Weyant also attended as well as students from GHS and other area high schools.