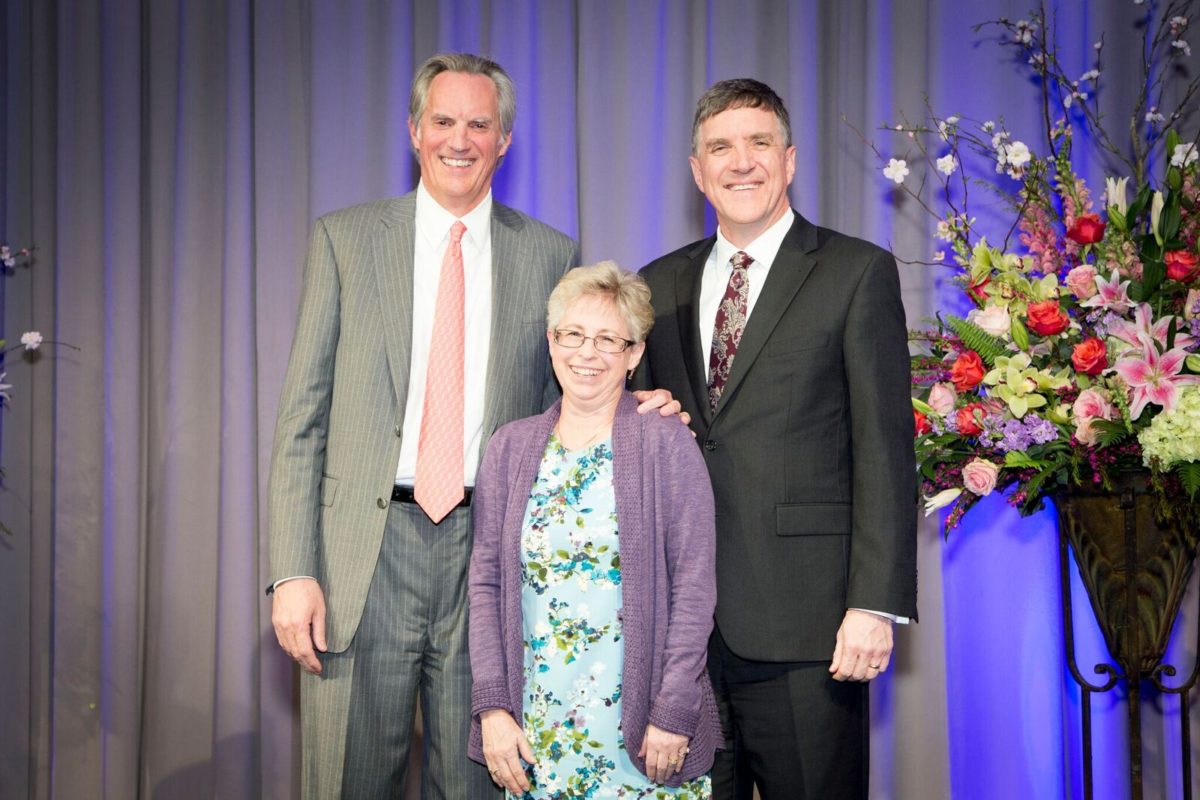 St. David's HealthCare recognized 918 employees for their dedicated service at the company's annual Service Awards Banquet at the JW Marriott in downtown Austin. Employees were honored for milestones in employment ranging from five to 40 years.
"Our employees are our greatest assets," David Huffstutler, president and chief executive officer of St. David's HealthCare, said. "We are pleased to recognize them for their longstanding, dedicated service to our organization and to the patients we serve."
Seven employees were recognized for 35 or more years of service to St. David's HealthCare.
Employees celebrating 35 years of service included Connie Reynolds, R.N., labor and delivery nurse, St. David's Georgetown Hospital (photo above with Huffstutler and Georgetown CEO Hugh Brown).