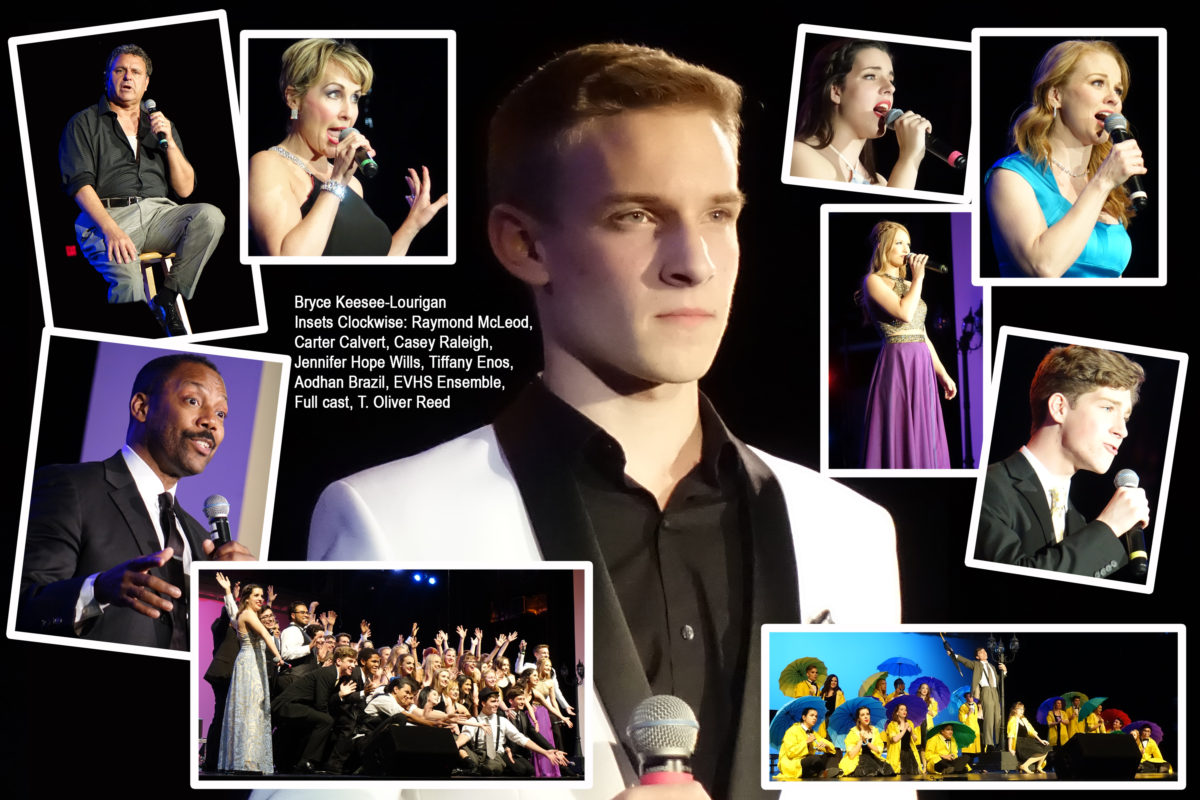 Elizabeth Baker, Georgetown resident and founder of Angel Fountain Educational Endowment, once again enlisted her good friend and Broadway superstar Raymond McLeod to share his time and talent with GISD students.
Of the fabulous weekend Baker says, "The program involved many more students this year while still maintaining the integrity of a Broadway Revue in featuring our supremely talented Broadway performers from New York. The program is definitely growing and moving forward!"
After teaching master classes in voice and stage, McLeod was joined by three fellow stage stars and four talented GISD students as principal performers in the second annual "On Broadway" event. Singing standards and favorites from Broadway musicals like Phantom of the Opera, Beauty and the Beast, Guys and Dolls, Chicago and more, professionals and students together wowed audiences at the Klett Center.
Angel funder and Georgetown arts supporter Carolyn Holloway said, "The performance Sunday was magnificent.  I hear nothing but rave reviews.  Everyone is so excited! This is a wonderful gift you bring to these students."
Bill Raleigh, assistant athletic director at Southwestern (and proud dad) ably summarized the whole program; "My family enjoyed last years show and were fortunate enough to have our daughter, Casey sing in this years production. The opportunity to be on stage with real Broadway performers is something she will never forget. More importantly, the ability to participate in the master classes conducted by Ray McLeod is something Casey and all the GISD students were lucky to be a part of. Casey would come home from the classes bouncing off the walls because of the way the Ray would talk to her and the other students about their talent. He has done so much for the confidence and passion for singing and performing for the students.
"All of GISD and the Georgetown community are so fortunate to have this event in our community and the Angel Fountain is responsible for it. So thanks again to the Angel Fountain for bringing to Georgetown and our GISD students a taste of Broadway."
Baker's foundation provides education and money for arts programs in small and underserved school districts across the country. It is a 501(c)3 organization that operates on funding from donors and supporters. The free Master classes give students the rare and valuable experience to work with accomplished actors and singers and learn the techniques that may help them achieve their own careers in the arts. To help or donate, visit www.AngelFountain.org