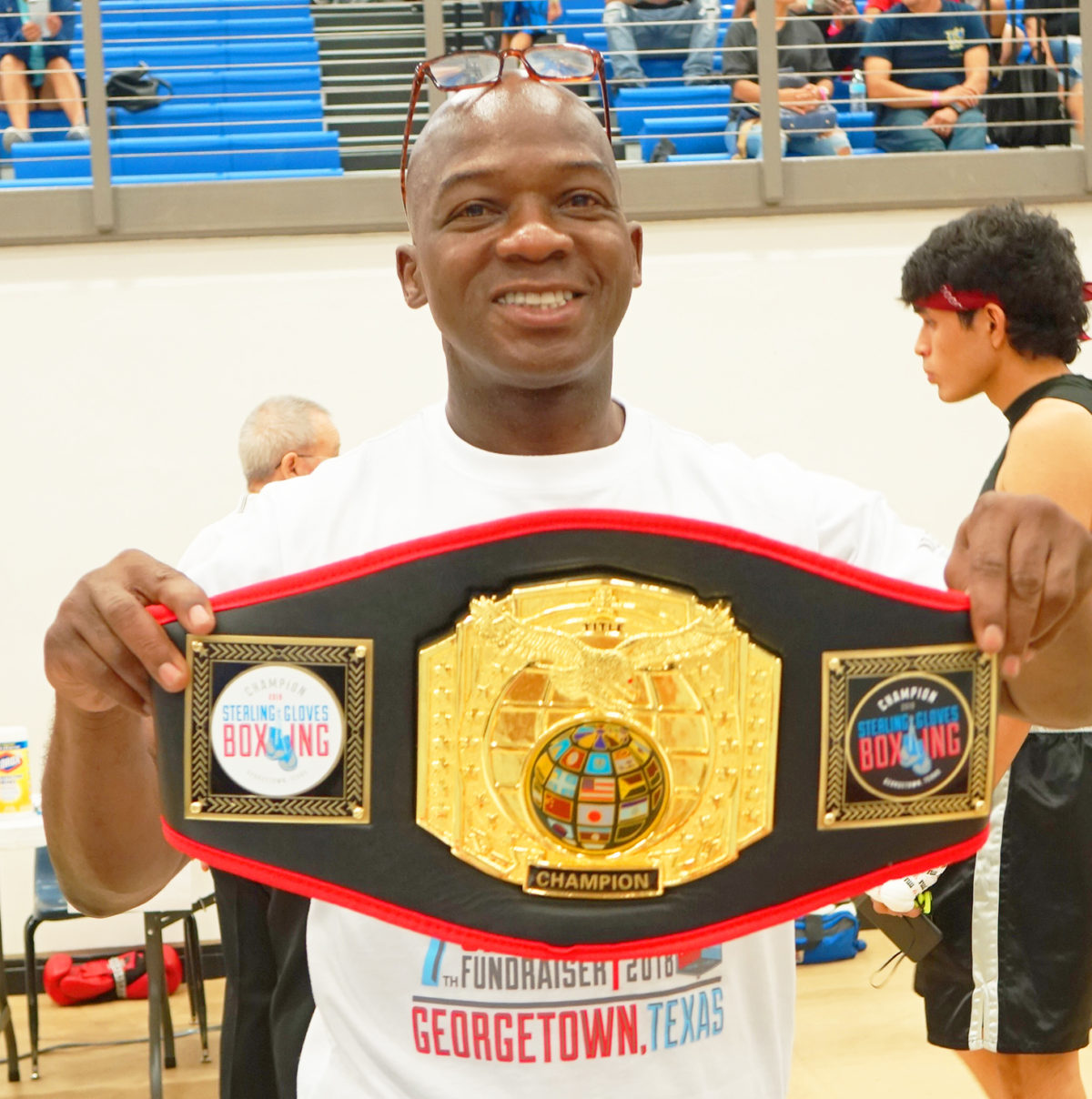 Service to others is the rent you pay for your room here on earth. ~Muhammad Ali
Georgetown's premier boxing event continues to grow in size and popularity. Eight Count Boxing held the semi-annual Sterling Gloves Boxing Tournament August 25-26 at Georgetown High School. The tournament is hosted by gym owner and six-time amateur boxing champion Herb Fulton (inset); his way of giving back to the community and benefiting local and regional boxers. The tournament has grown tremendously over time and this year boasted nearly 250 boxers in all weight classes.
Thanks to Fulton's growing fan base, he was able to add a second ring at the event and has attracted officials and fighters from all over Texas and surrounding states. His card included the likes of San Antonio's flyweight Guillermo Gutierrez (photo right) who, at 19, has beaten many boxers twice his age, fought at the National Golden Gloves Tournament of Champions and has been ranked as high as 5th nationally.
"We hosted male and female boxers from 8 years old to heavyweight and we are excited to be able to provide training and guidance to all comers," Fulton says.
Eight Count schedules open sparring every month and since the tournament is non-profit, funds raised go toward helping local boxers and training. "We have added 20 new boxers at my gym and I'm happy to do an assessment for anyone interested in sparring or just getting health or being more athletic."
Fulton treats everyone like family and encourages all to reach their full  potential with "no excuses." Eight Count's aim isn't so much about making fighters as it is about creating a fighting mentality with a rigorous and personal workout regimen that turns gym-goers into self-starters; evidence by his mantra "You don't have to be a boxer to train like one." Visit EightCountBoxing.com