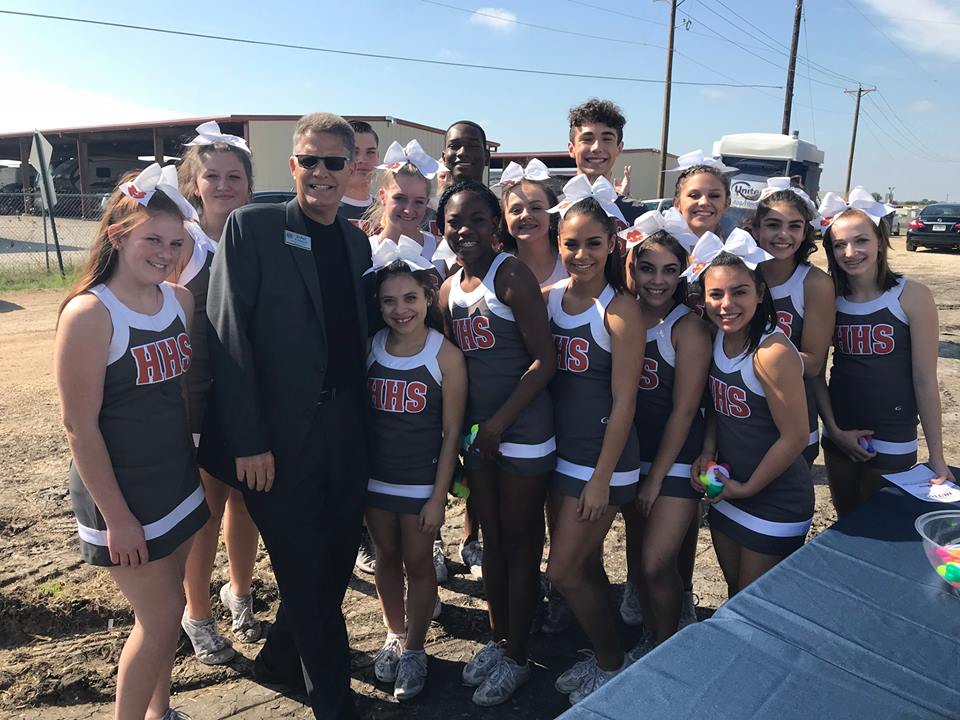 GROWTH 2.0
Hutto has become one of the most high-profile cities in Central Texas. Thanks to new, cooperative partnering, and passage of the 4B sales tax fund, several large dollar projects are already in the works.
The State authorized local governments to impose a sales tax, known as Part A and Part B, for economic development, and proceeds accumulate in a sales tax fund. Part B use focuses on quality of life; water and sewer installation, parking, convention and tourism facilities, parks, and athletic facilities.
Bringing a rocky year to an end with a new volunteer board, Hutto EDC recently broke ground on the new 100,000 sq/ft Titan Business Park (pictured), and construction is already underway for the Co-op District that will rival the Domain in its amenities, restaurants and retail. It will also include recreation and entertainment; splash pad and amphitheater.
EDC President Bill Gravell accounts for the recent success and momentum, "It's a very exciting time in Hutto. Our new HEB alone has increased our sales tax revenue 20 percent in just a few months. Our new EDC is able to develop major projects with collaborative support from an amazing City Council, Chamber of Commerce and even the School Board. Good leadership has allowed us to champion a lot of new business. We are at a point now where we can vote between large business proposals because multiple companies want to build here. It won't be long before we are entertaining options from large stores like Kohl's or Mighty Fine."
Hutto is experiencing great residential growth as well. "The process depends on the community," Gravell says. "When you get rooftops, the retail will follow, as will the schools. It's the old Field of Dreams; we are building it so they will come. Bringing leadership together is putting the metropolis of Hutto on the national and international stage, and we are proud to reflect and represent why so many people move to Williamson County every day."