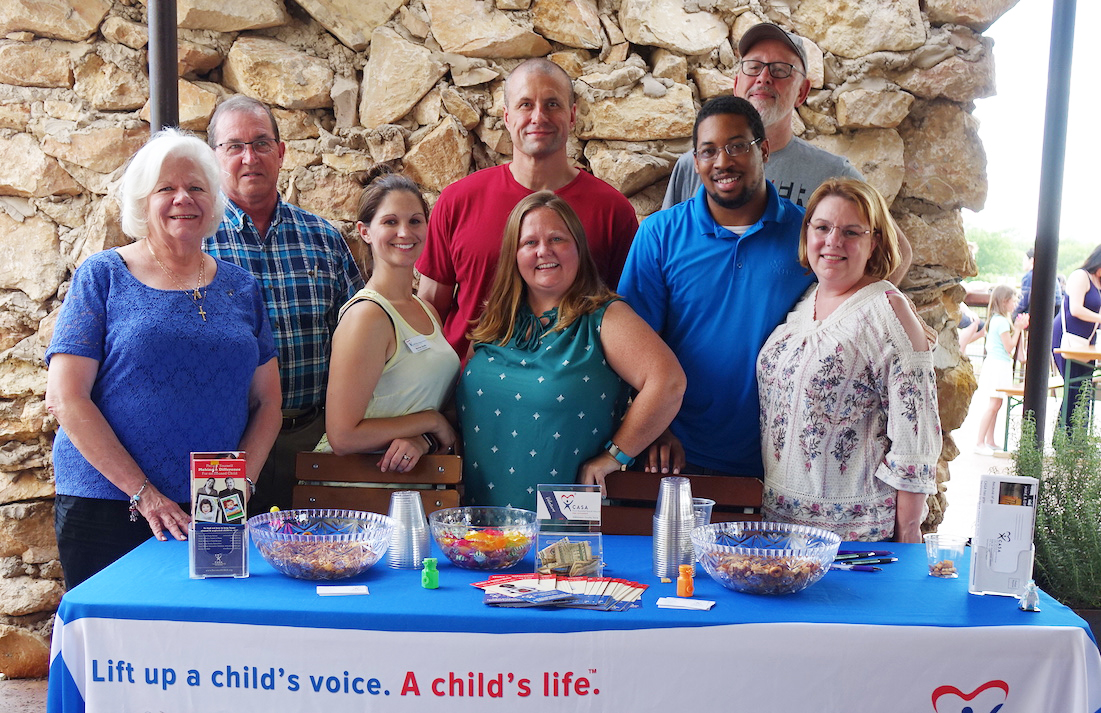 Court Appointed Special Advocates (CASA) of Williamson County is excited and humbled to announce receiving $15,000 from the Texas Bar Foundation to support program expansion. "While CASA of Williamson County has grown over 900% since its inception in 2009, the program can only serve 44% of the children in the county given our current staff size," says Marissa Austin, Executive Director, "This grant will cover 35% of the salary for a new Advocate Supervisor and we are working hard to find funding for the remainder of the salary. Adding this position will allow us to serve upwards of 75 more children each year, an incredible blessing to us and them! We are beyond grateful for Texas Bar Foundation's generosity."
When a child enters the foster care system because his or her home is no longer safe, a judge may appoint a committed volunteer to help them. That volunteer is called a Court Appointed Special Advocate®, or CASA.
CASA volunteers are screened and highly trained and then appointed by judges to represent and advocate for a child's best interests in the child protection system. CASA volunteers are each assigned to help one child or set of siblings at a time, so they can focus on giving that child or sibling group the individualized advocacy and attention they need. CASA volunteers save taxpayers money and children's futures by helping children find a safe, permanent homes as soon as possible.
CASA of Williamson County, TX continues to provide valuable volunteer advocacy for every abused child in this area. CASA volunteers serve as the "eyes and ears" for the judge in child welfare cases. This includes researching each child's situation and making objective recommendations to help them reclaim their childhoods from abuse and neglect. CASA volunteers are frequently the only stable presence in these children's lives as they navigate the foster care system.
Since its inception in 1965, the Texas Bar Foundation has awarded more than $17 million in grants to law-related programs. Supported by members of the State Bar of Texas, the Texas Bar Foundation is the nation's largest charitably- funded bar foundation.
For more on CASA of Williamson County, visit www.casawilco.org.