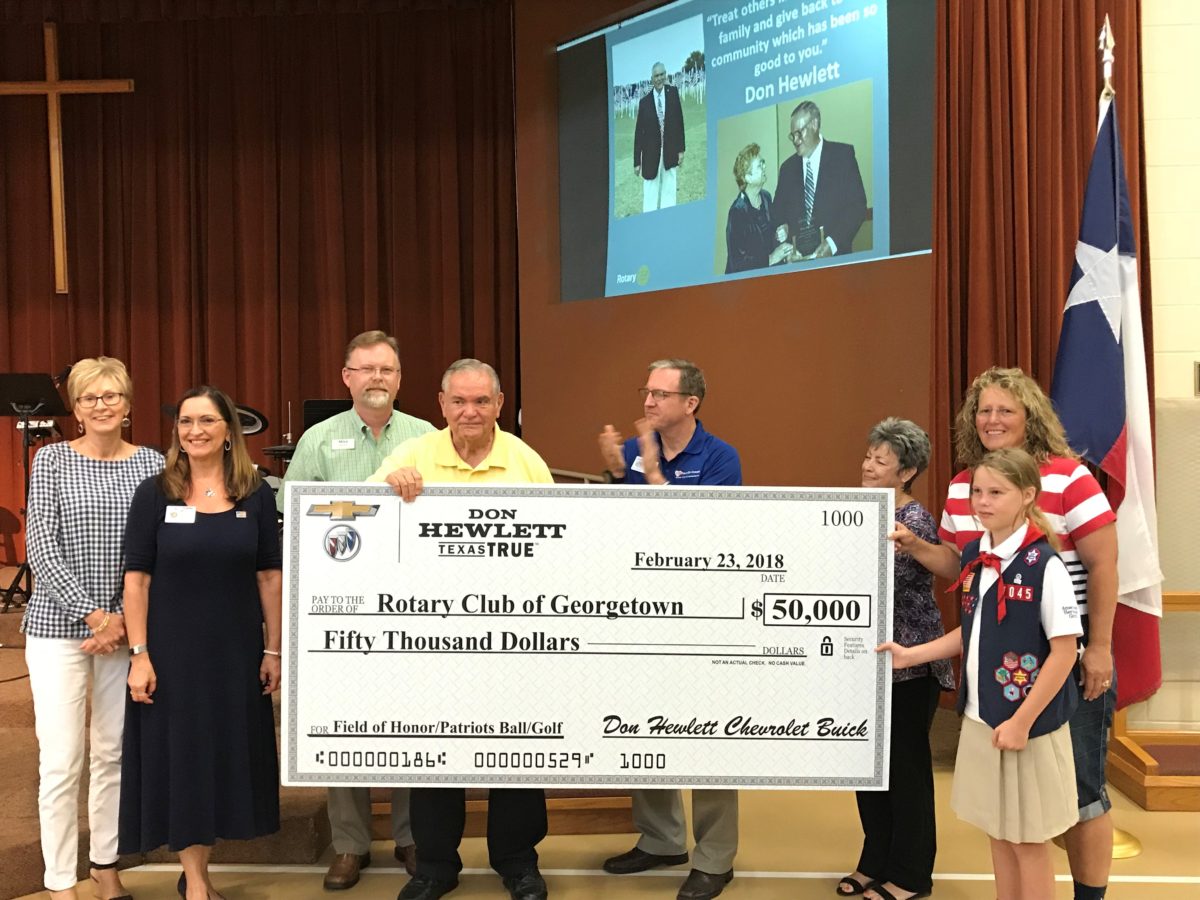 On August 17, the Rotary Club of Georgetown was the recipient of a check (photo below) for $50,000 from the Don Hewlett Chevrolet Buick dealership. They are a proud sponsor of many school programs, community events and non-profit organizations around Central Texas. This donation continues their support of the many charitable activities undertaken by the Rotary Club.
Funds raised by the Georgetown Rotary Clubs are used to support local youth, education, veteran and first responder programs along with supporting international service activities.
In addition, donations from sponsors like the Hewlett Family support special events like Field of Honor, Patriots Ball and the annual Golf Invitational.
Don Hewlett Chevrolet Buick is one of the pre-eminent auto dealerships in the area. As a family, the Hewlett's have developed a strong sense of loyalty to their brands, customers, employees and community. Mr. Hewlett has been a member of the Georgetown Rotary Club for decades.  A Don Hewlett quote epitomizes their philosophy; "Treat others like they are your family and give back to the community which has been so good to you!"
For more information about the Field of Honor, visit GeorgetownTXFieldOfHonor.org and for more information about Rotary, visit GeorgetownRotary.org.