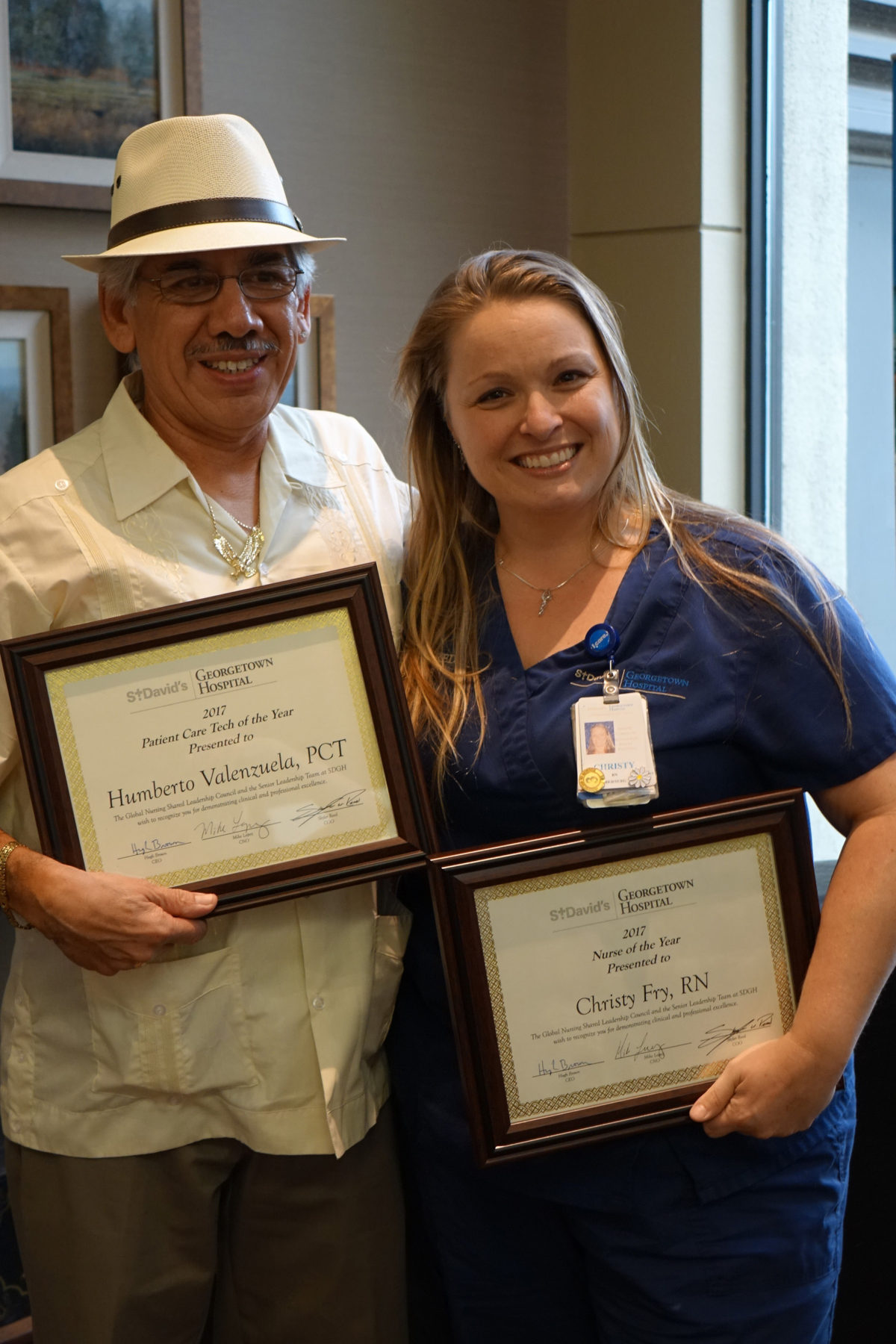 St. David's Georgetown celebrated Nurses' Week with several events honoring a critical component of the care they provide, the nurses. On Tuesday, May 9, the hospital hosted an opening ceremony for Nurses Week with remarks by Scott Alarcón, CEO of the Georgetown Health Foundation, and award presentations for Nurse of the Year, Patient Care Technician of the Year and DAISY award winners, which is an international program that rewards outstanding skill and compassionate care given by nurses. Chief Nursing Officer Mike Lopez said "We could not be an exceptional hospital without great nurses."
On Friday, May 12, the hospital hosted the annual Jail & Bail Day. Hospital leaders were "arrested" and put in a make-shift jail in the lobby all in good fun to raise money for a local charity voted on by the nursing staff. Managers, Directors and C-level employees were incarcerated until they could raise appropriate bail amounts to benefit the selected charity. Visitors could also pay $20 to have someone arrested (without interrupting patient care!).
This year's event benefits Texas Baptist Children's Home in Round Rock.
Texas Baptist's Amanda Keeter said, "We are honored to have been chosen for this fun event. It's a big help to have a large organization like St. David's to help provide awareness of our services. This will help us continue to provide opportunities for hope for kids and single mothers in trouble or in need."
At day's end, the hospital raised approximately $5,202.  "Bail" was set at $500 for Hugh Brown and other hospital executives, and Brown alone raised $1,272.
This was the most successful fundraiser yet. Last year, the hospital donated $3,374 to ROCK (Ride On Center for Kids).