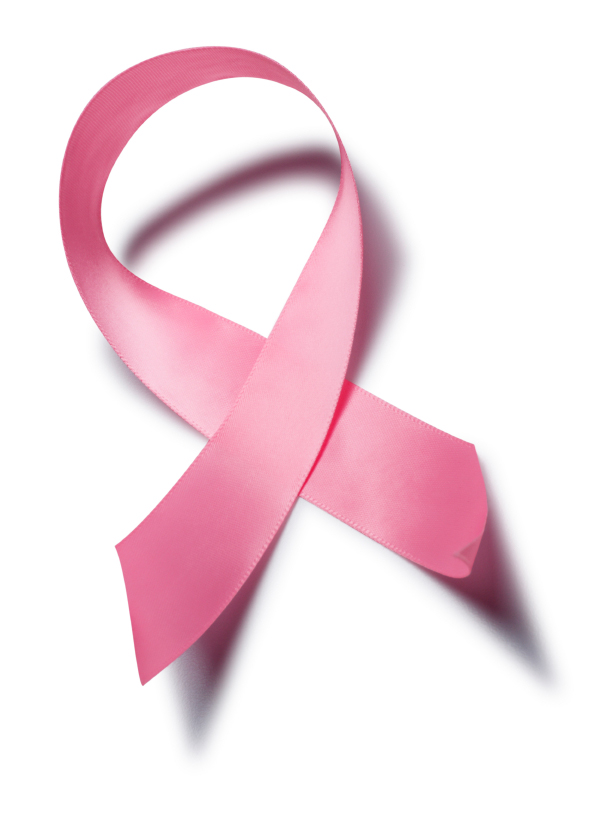 October is Breast Cancer Awareness Month… 
and an effort to raise awareness and reduce the stigma of breast cancer through education on symptoms and treatment. Supporters hope greater knowledge will lead to earlier detection of breast cancer, which is associated with higher long-term survival rates, and that money raised for breast cancer will produce a reliable, permanent cure.
The pink ribbon is the most prominent symbol of breast cancer awareness and you are likely to see it on everything from fire engines to NFL players throughout the month.
Other than skin cancer, breast cancer is the most common cancer among American women; one in eight (and one in 1000 men) will be diagnosed with it in their lifetime. Every year in the U.S. over 240,000 women get breast cancer and more than 40,000 die from the disease. On a positive note, nearly 90 percent of women diagnosed with breast cancer survive for at least five years. Early detection, screening, and personalized treatments are key when it comes to saving lives and there are more than 2.8 million breast cancer survivors alive in the country today.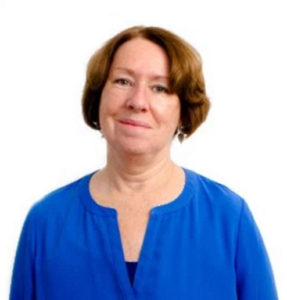 Marjorie Gallece is the Senior Certified Patient Navigator at the Breast Cancer Resource Center of Austin, which serves Austin and surrounding areas in Central Texas. A navigator is everything from a mentor to a big sister for patients who have been diagnosed and want help or just company. Her clients call her "brilliant" and if she doesn't know the answer, she knows where to find it. Her advice for supporters; "Pink has an emotional appeal and consumers ought to think about whether the color clashes with the bigger message. Just putting a ribbon on something triggers the consumer to buy it but not everything with a pink ribbon is a fundraising piece. If possible, do your homework before writing those checks. Never assume that everything with a pink ribbon benefits those diagnosed with breast cancer. As people are making a donation of time, money or energy to do a walk or participate in an event, it's important that they know where the donations are really going and how it will be put to use."
Georgetown and surrounding areas have many activities and events to promote awareness and celebrate survivors.
The St. David's Georgetown Hospital will have a balloon release and program October 21. To find out more specific information, contact Donna.Langbein@stdavids.com.
All throughout October, if you visit any Kerbey Lane Cafe and order a pink pancake, you benefit the Breast Cancer Resource Center. You can also order a Raspberry Lemonade Berliner Weisse from Red Horn Coffee House and Brewing Co. and 100% of the sale will be donated towards BCRC. Red Horn created a special pink beer; 13010 W Parmer Ln #800 in Cedar Park.
There are also many support groups locally. In Sun City, the Georgetown Women's Support Circle meets from 1-3pm on the fourth Monday of every month at the Cowan Creek activity center. You can also use St. David's breast cancer risk profiler online any time at StDavids.com.
Above: 2015 Balloon release at St David's • G'town FD Pipes and Drums march with The Big Pink Truck on its national tour.
Survivor Stories…
Charlotte Boley– In 1985, Charlotte had a lumpectomy followed by radiation. She moved to Sun City in 2003 and had a recurrence in August 2010 followed by a mastectomy. She is cancer-free today and is under the care of her Georgetown oncologist Dr. Brian Shimkus, whom she says, is an outstanding physician. Her experience in Birmingham was mitigated to some degree by her participation in Camp BlueBird. BlueBird is part of a network of camps for cancer patients that provide a kids' camp experience for kids, adults and families to aid in their recovery and dealing with difficult treatments. In Texas you will find Camp Carefree in Houston for adults, and several others for families at www.CancerCamp.net.
Diane Smith – Diane has had the unique survivor experience of treatment and awareness across many years of research. She was diagnosed 30 years ago and had a mastectomy. After being cancer-free for three decades, her doctors found two tumors last summer and she had a second mastectomy. She says the world of treatment has changed quite a bit from the first time. While her first surgery meant a 4-5 day hospital stay, and follow up plastic surgery months later, this time she had both surgeries at in the same procedure; surgeons side-by-side, and she was only in the hospital for one day. Diane feels very fortunate to have seen her children grow up and she is proud to say, "I lived through it once, and I can do it again!"  To prove it, by the time you read this, she will be enjoying a cruise in the Caribbean.