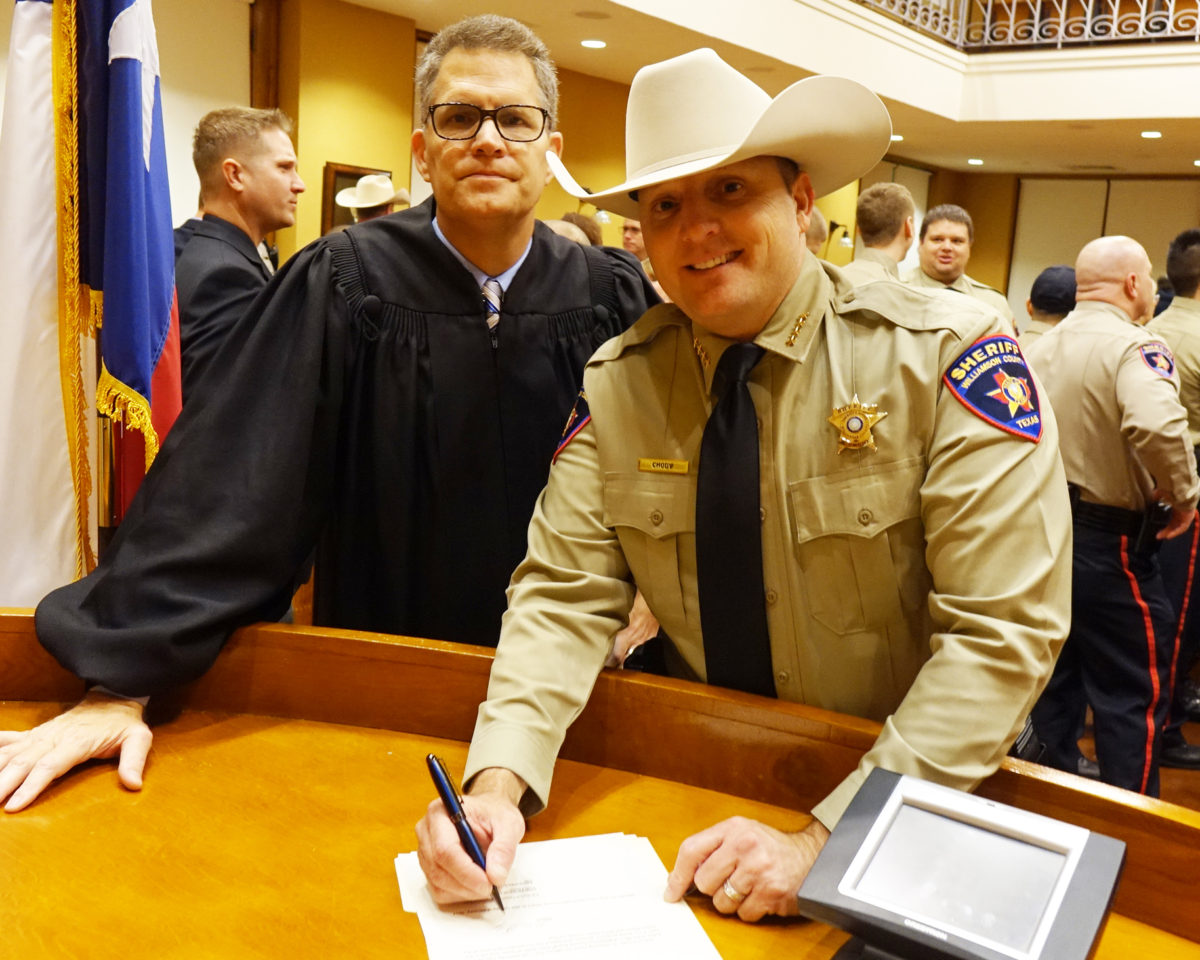 Several hundred guests at the historic courthouse in Georgetown counted down on New Year's Eve but rather than a toast at midnight, Judge Bill Gravell commenced with the swearing in of Pct 1 Constable Vinnie Cherrone.
Immediately following, Robert Chody took the oath as the 34th Sheriff of Williamson County. His first act was to sign in via radio with the call sign 10-41 "beginning tour of duty".
Sheriff Chody introduced his command staff and administered their oaths, followed by corrections officers in attendance. Many of the law enforcement officers left the ceremony to begin a just-after-midnight tour of duty.
Over the weekend, many other elected officials took official oaths in private ceremonies to ensure there were no lapses in coverage, security or administration.
On Monday morning, the formal ceremony for all elected officials took place at the Historic Courthouse in Georgetown.
Sheriff Chody was formally sworn by Sen Charles Schwertner.  "We have some challenges, but I am proud to lead such a great organization. We have top quality people and we're going to make  you proud and they will too. I make a commitment and a promise that I will be available to you."