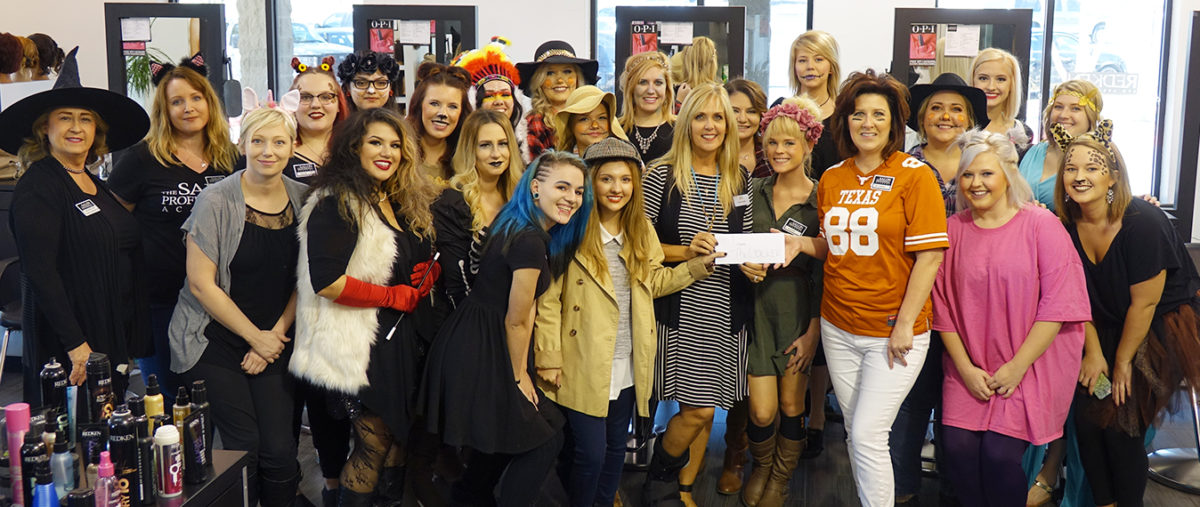 Salon Professional Academy of Georgetown held its annual "Trim Hunger" fundraiser Sept 25. Students gave free haircuts for donations, collected cash donations, held a bake sale, and spun signs to attract customers.
October 12, owner Tuesday Wilson presented a check to Karen Crosby, founder of The Locker, with a check for $2860 to provide help and support for kids and teens who come to The Locker for help.
Trim Hunger is a national event committed to help families and individuals who are food-challenged. The Salon Academy chose The Locker because the service-learning organization provides not only food, but clothing, hygiene items and assistance with milestone events like school photos or class trips.
"We just want kids to be able to feel normal," says Crosby. "We finally reached the point where kids are comfortable coming to us for help; we have been around for a few years now and the stigma of asking has diminished a great deal. I am so happy to see the number of kids who come to us for help."
Wilson is very proud of her students, who not only gave cuts, but were bold enough to visit local businesses and organizations for donations to increase their bottom line even more.