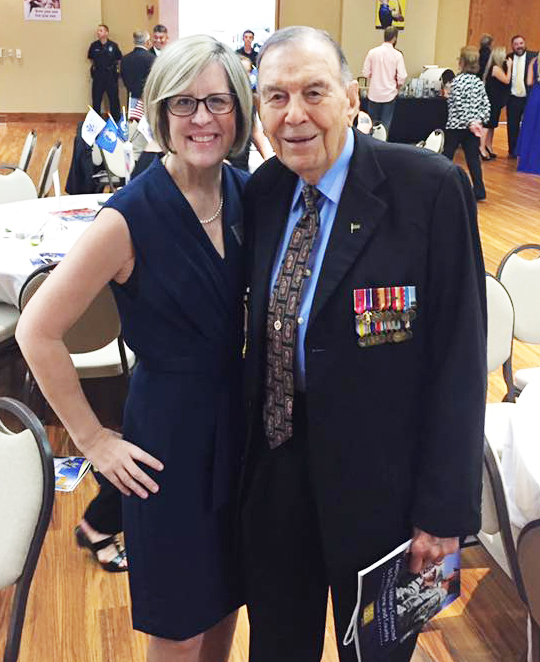 USO Fort Hood held a gala at the Sun City ballroom Oct 1 to commemorate the past, present and looking forward to the next 75 years. Attendees stepped back in time at a USO-style camp show and enjoyed the sounds of Kent Dugan's Republic of Texas Big Band music. Palace Theater players also presented a "USO Extravaganza" to the delight of the guests. Proceeds from the event went to the Fort Hood USO and the service men and women stationed there.
USO's Isabell Hubbard said everyone loved the music and the show and all the feedback was very encouraging; "We had our previous gala in Belton but we got great feedback from Sun City residents and they asked if it could be closer, so we decided nothing would be closer than Sun City itself. We were happy to accommodate so many people who were really interested and wanted to support us."
Although this was a special anniversary, the USO holds a gala every year and they are already planning next year's event. "We hope the committee will agree to have it in Sun City again next year and we are also planning a Spring event also open to the public—something casual with jeans and boots."
Visit FortHood.uso.org to stay up to date on their events.
Pictured above are 277th District Judge Stacey Mathews with WWII and Korean War Veteran Dr. Gonzalo Garza. Dr. Garza is a Georgetown resident and the son of Mexican-American migrant workers. Although he didn't begin school until he was ten years old, he earned a GED, a Bachelor's and Master's degree. He served in the Marine Corps and was awarded a Purple Heart and Bronze Star for his military service.