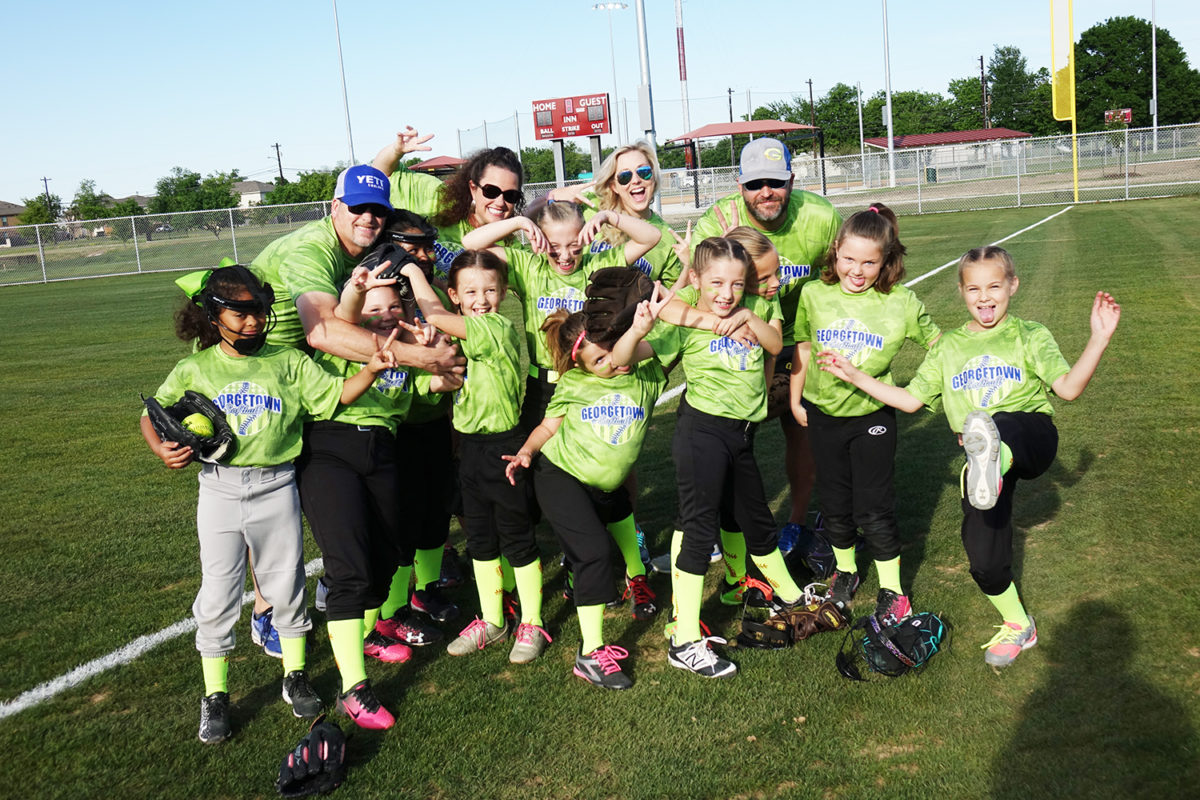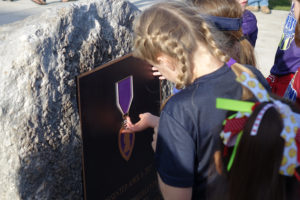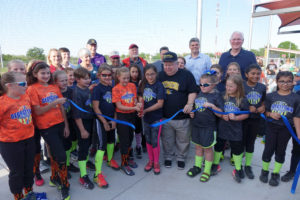 On April 6, Georgetown Parks & Recreation unveiled the Purple Heart City plaque at the newly re-opened VFW park on 2nd Street.
This designation is just one of the ways the City recognizes veterans for their service and sacrifice and the sites in and around Georgetown are a reminder of our commitment to honor and respect the veterans who call Georgetown home.
Immediately following the Purple Heart dedication, Parks & Rec director Kimberly Garrett and 22 softball teams dedicated the new VFW fields. The fields underwent a $1.4 million capital improvement. Construction and landscaping took about one year to complete and included a complete rebuild of the fields, a new concession stand and restrooms. "The renovation was pretty sweeping," Garrett said. "All that was left of the original fields were the players' benches."
The fields now have remote-controlled lighting, a new playscape, and adjacent property under mature trees for player and fans to enjoy. The city hopes the new facility will be one more attraction for tournaments and visitors to visit Georgetown.
The Georgetown Youth Softball association also provided scoreboards, batting cages and concession stand equipment. Garrett recognized Smith Contracting for the build, Musco lighting for sponsoring the ceremony, and a special thanks to the employees of the Parks Dept who installed the playground, scoreboards, bleachers, canopies, and field equipment, as well as growing the new green turf. The evening commenced with Mayor Ross assisting Colby Trapp in throwing the first pitch (photo above).