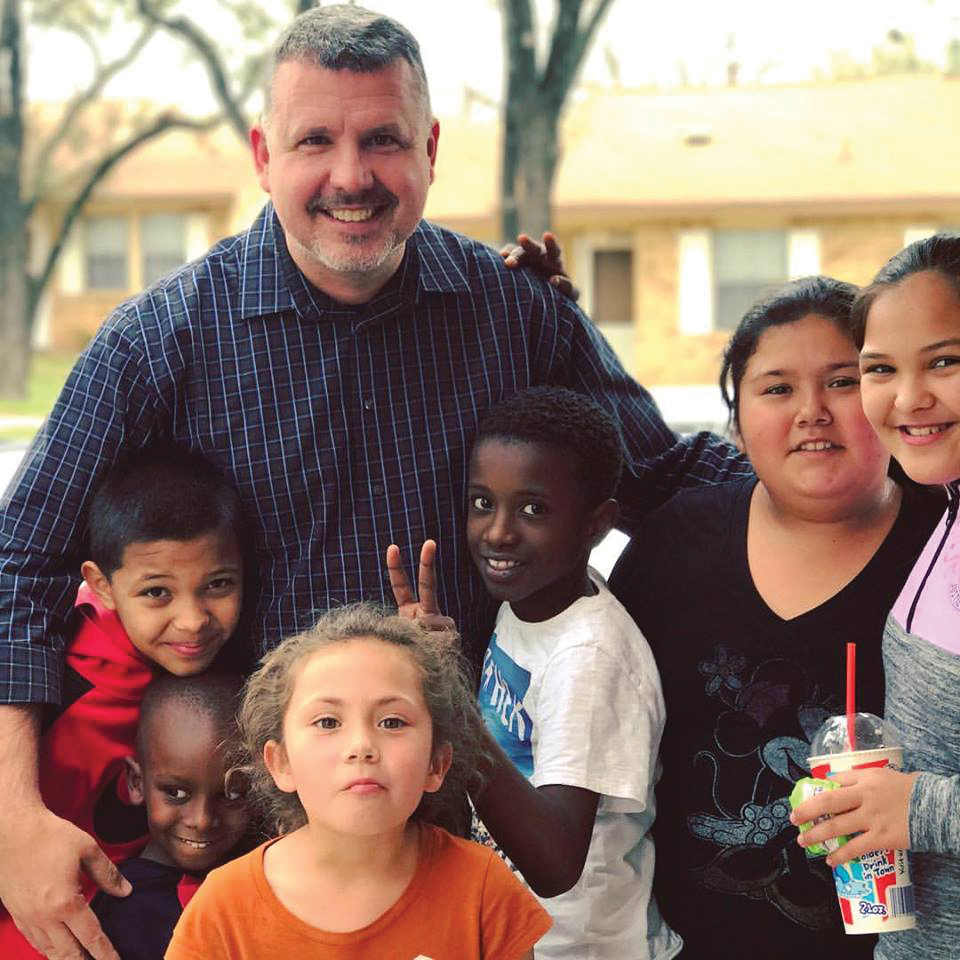 What if there was a community center in Williamson County where Christian men (and women) could visit one or more evenings each week, or each month, to teach children who don't have fathers how to become good providers, spouses and parents?
There is.  "Boys 2 Men of God" and "Daughters of the King" were founded by Robert Hall to do just that. BTMOG is an after-school program in Round Rock that, for a few hours every weekday, is an opportunity for children to be part of a family and learn the kind of dynamics that come with nurturing and strong bonds. Hall is reaching out to the Georgetown and Sun City community to share the mission of BTMOG and encourage those who are looking for someone to mentor or ways to give back to the community.
A typical day at the center starts at 4pm with a snack and the kids either do crafts or homework inside or go outside to play basketball or football. Volunteers provide or distribute the snacks, help with homework, play games, share crafts, or play outside. At 5:30 they pray over the dinner meal, which is provided and served by volunteers. After dinner there is a Bible story, and activities wrap up around 7pm. There are usually 25-30 kids Monday through Thursday and as many as 50 on a Friday afternoon and the ratio of kids to volunteers is usually about 5:1.
"Just picture a family doing things together; playing on a swing, sharing a meal, talking about school. That's what we do here. These are not at-risk kids, and we hope, by giving them love and mentorship, to make sure they never will be."
Hall started out mentoring several students in the Round Rock ISD on his own. "I was surprised to know how many kids were in need of such a thing and I felt strongly the God put it on my heart to do more. Now we are hoping to find more folks who can share that vision and come hang out with us."
Hall emphasizes that there are no special qualifications to volunteer. "We want people who have a desire to be around kids. It's easy to hand out snacks, or make a pot of spaghetti for our evening meal. Maybe talk to some about joining the military or becoming an artist. We hope to find a good mix of people who can connect with and find the fire in each one. There are so many broken families and a lot of programs for people in need; we think of ourselves as the bridge between the two. We're just helping them feel connected."
Although the program is designed to create a Christ-centered foundation, everyone is welcome regardless of faith. "We don't exclude anyone and kids are welcome not to participate in a particular activity if they are uncomfortable."
Anyone interested in helping BTMOG is welcome any time, whether its to teach wood carving or provide a meal. Volunteers are needed to prepare and serve snacks, help with homework, teach life and home skills (knitting, computers). Hall asks if you would like to teach a craft, please bring supplies as they have no storage space. Or, if you are busy yourself, a $50 HEB gift card means dinner for the whole group for one night. They are also seeking sponsors and guests for their annual fundraising gala in October. Visit BoysToMenOfGod.org.