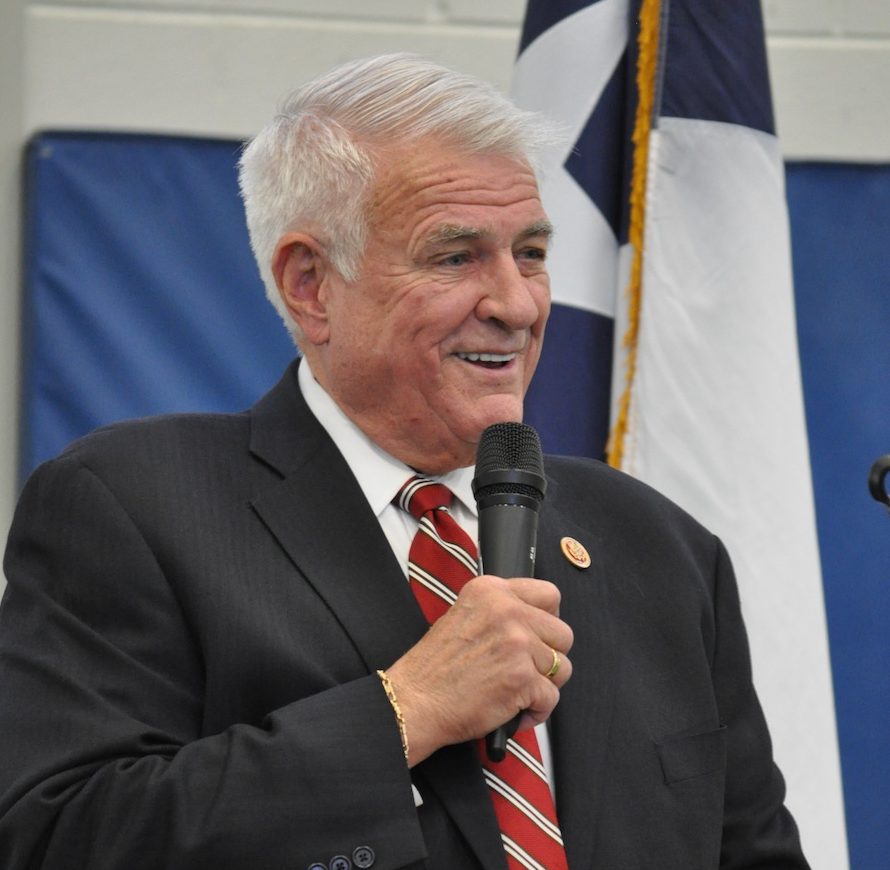 From Central Texans and police officers alike, one message I keep hearing is the absolute need to respect the rule of law. I'm honored to serve on the committees that provide resources for hundreds of thousands of law enforcement professionals across our great nation, but funding alone cannot establish security and rein in lawlessness.              
Sadly, we've seen a society-wide erosion in respect for the rule of law.  When our nation's leaders allow lawbreakers to escape just punishment, it sets a dangerous example for society at large.  When guilty individuals are allowed to escape consequences, it enrages the victims and allows the offender to avoid the essential course-correcting results of their decision.  When those charged with enforcing the law fear for their safety, it empowers those who seek to subvert the very foundation of our nation.
We see it on the border every day.  Millions cross illegally into Texas, treating our border as if it doesn't exist, unconcerned about the consequences.  To make matters worse, the Obama administration issues executive orders that undermine border security and refuse to consider key immigration reforms that would make a real difference and save lives along our border.
In this current Congress I introduced the Protection of Children Act of 2015, a border security bill designed to stop the endless flow of foreign citizens across our southern border.  The bill makes crucial changes to the way foreign citizens are processed once they enter the country illegally.  The PCA closes loopholes routinely used by smugglers to subvert our asylum system.
Those who enforce the rule of law are under more scrutiny than ever these days.  I will continue to hold our law enforcement to the highest standards while I count on their help to protect our homes, families, and communities.
Yet, to lay the job of teaching respect for the rule of law at the feet of our police alone is not the answer.  It must be taught in our schools, by our community leaders, and within the walls of our homes.  I have consistently supported efforts to help prepare our police officers, and to build bridges of trust between the officers and communities they serve.  We must do all we can to protect those who protect us.
Over my 20 years as a judge for the District Court in Williamson County, I saw lawlessness on a small scale as thousands were arraigned before my court.  Many of the judgments I issued resulted in positive, life-changing course corrections.  The key to success in many of the cases I tried was the swift and just consequences that nurtured a healthy respect for the rule of law.
We need to apply that approach across our land.  Our great nation was built on the rule of law, a hard work ethic, and respect for others. I pray we continue to teach our children, friends, and families to respect the rule of law and to do right by their fellow men. God Bless you my fellow Texans.
Rep. Carter represents TX Dist 31, which includes Ft Hood, the largest active duty armored military installation in the free world. He is Chairman of the Homeland Security Subcommittee on Appropriations, co-chair of the House Army Caucus, is on the Subcommittee for Commerce, Justice and Science and Defense Appropriations Subcommittee.