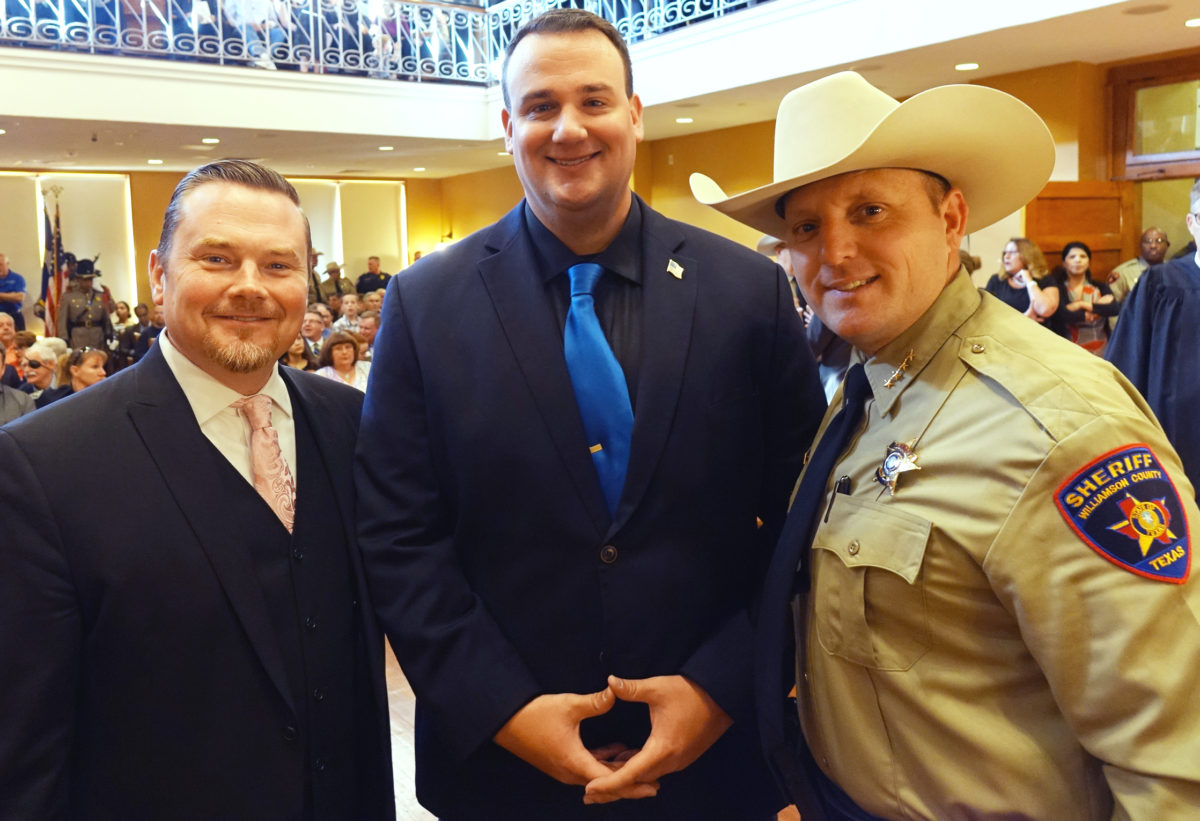 When last we saw Carson Walker of Leander, he was tearfully accepting boxes and bags of gifts from law enforcement from all over Texas.
In June, when the Dallas police force lost five of its officers in one night, Walker wanted to do something—anything—to help. He was photographed on the shoulder of IH-35 holding a sign of support.
In July, then-Constable Chody saw him on social media and set up a luncheon to show his thanks. Several law enforcement agencies responded and delivered patches, pins, flags and more.
In addition to gifts, Williamson County Attorney Dee Hobbs had a special plaque made and spoke about Walker's courage and motivation to support law enforcement. He assured the young man that Williamson County can always use someone like Carson to fight the good fight.
As of today, Hobbs made good on his promise to have Walker join his team as an intern.
While Walker is not able to work in law enforcement due to an injury, he is waiting for his LSAT scores so he can work on the Justice side. He works as a legislative aide at night, and by day will soon be an intern in the County Attorney office. "It's not paid and I don't get credit for it," he says, "But I am going to learn so much and I am thrilled to have the opportunity to watch Mr. Hobbs and his staff work. I never thought making a little sign from Home Depot would bring me to this place."
Pictured above, County Attorney Dee Hobbs, Carson Walker and Sheriff Robert Chody posed just prior to Chody's ceremonial swear-in and Hobbs' official oath for the next term.