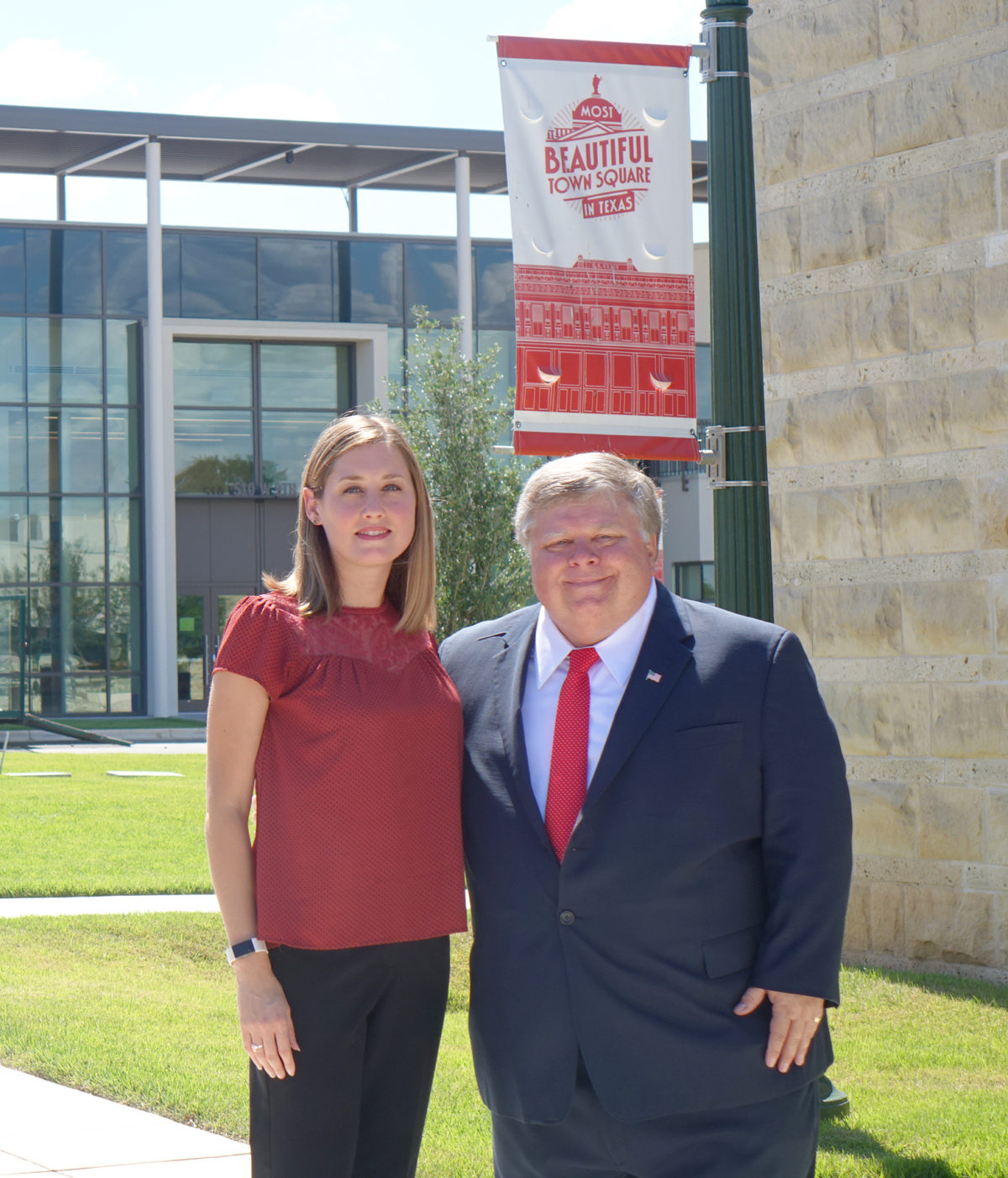 Two City of Georgetown initiatives and one Georgetown business were named finalists in the achievement categories for the Texas Downtown Association's 2019 President's Awards Program.
The City's Red Poppy Festival, which celebrated its 20th year in 2019, was selected as a finalist for Best Promotional Event. Long known as our signature event, the 2018 festival brought $2.5 million in economic impact and data show nearly 60 percent of our attendees were from outside of Georgetown. Mayor Ross says, "That kind of result shows that we are truly a destination, and our merchants really love the event because it's over three days and so many people pull together for retail. It's a multi-departmental effort; our volunteers and even our City Manager are out here at 7:30 in the morning handing out tacos and getting ready for the event."
Georgetown's City Center project, which consolidated City offices into a civic campus in downtown just west of the Square, is a finalist for Spirit of Downtown. Mayor Ross added, "Returning the previous buildings back to the commercial sector allowed us to put them back on property tax rolls; re-purposing dormant buildings into state-of-the-art municipal spaces to centralize city management fosters and nurtures the level of energy and cooperation among our amazing city staff who are keeping Georgetown at a level other cities want to emulate."
And the recently opened Lark & Owl Booksellers was named a finalist for Best Downtown Business. McAuliffe says Georgetown has a history of winning this award and they are hopeful, especially given the book store was just rated one of the Top 13 cocktail bars in the Austin area.
"Having three President's Award finalists is a huge honor for Georgetown and our community, because there are so many wonderful projects happening in downtowns across the state," Downtown Development Director Kim McAuliffe said. "We're looking forward to hosting the annual Texas Downtown Association conference this year where we will get to showcase Georgetown to downtown professionals from cities throughout Texas."
Finalists were selected from 119 entries submitted in eleven categories from communities throughout the state.
Winners will be announced on Oct. 30 at the Awards Gala held in conjunction with the 2019 Texas Downtown Conference at the Sheraton. More than 300 professionals are scheduled to attend and see how Georgetown has raised the bar. Mayor Ross says, "We are truly maintaining our small-town charm and that doesn't happen by accident. We have talented staff who create a culture that people love."