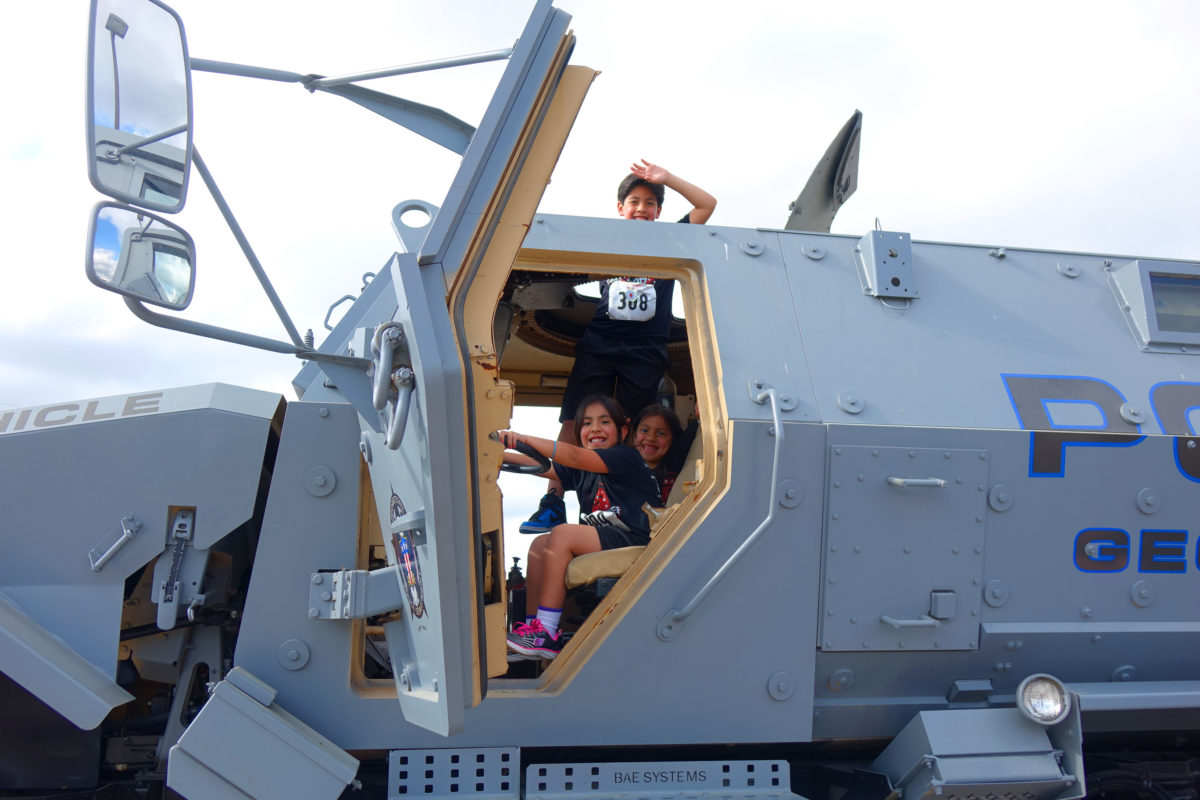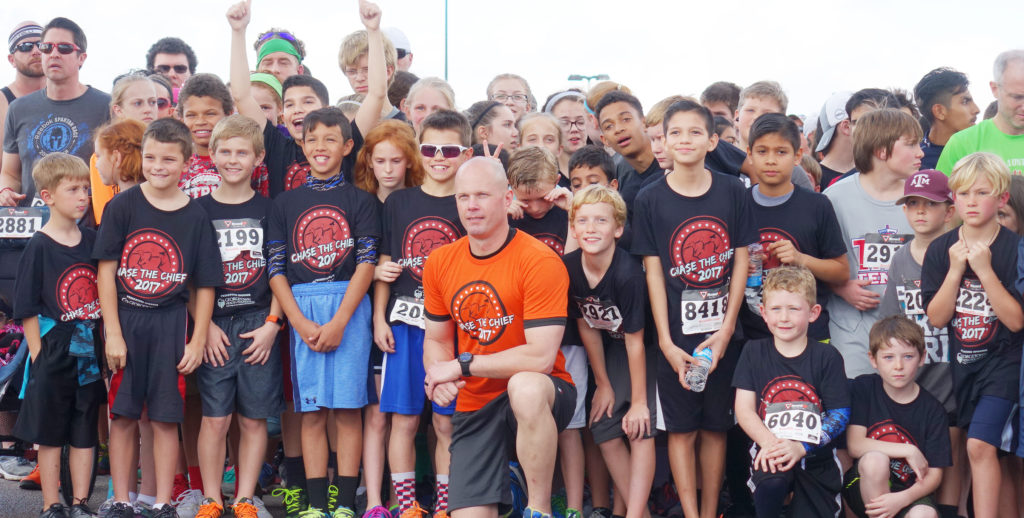 The 2017 "Chase the Chief" community event took place March 5 at Georgetown High School sports complex. The annual fitness challenge was a huge success with an even greater turnout than expected.
Chase the Chief is a joint fitness initiative of the Georgetown Police Department and the Georgetown ISD Council of PTA. In 2014 the partners added the "Chase the Chief" brand, which has tripled participation. Police Chief Wayne Nero says the popularity of the Georgetown event has even led to other cities to adopt the same theme.
Participants in both events "Chased" Georgetown Police Chief Wayne Nero, in the 5k race, and Assistant Police Chief Cory Tchida, in the Fun Run event.
This event focuses on raising awareness about the devastating health, social, and economic impact of childhood obesity, encouraging behavior change among children and families to combat obesity, and exposing community members to fun physical activity, including a GPD obstacle course, free rock wall, fitness fair, and healthy snacks provided by Sodexo.
Assistant Chief Cory Tchida, after being "chased" in the Fun Run said "This is such a great turnout. It's so much fun to run with the kids, it's great to see all these families out here and we're so glad that we moved the date to have such a perfect day. I am happy to see all these kids outside for fitness."
Officer Delta Jolly was on hand with her trademark morale to assist in the Fun Run and even rescued a few runners on the route.
GISD Superintendent Dr. Fred Brent says, "What I love about this event is that our elementary teachers have really been working on these fitness games and activities in their P.E. classes. Officer Jolly has been visiting all the schools to encourage them and help them with their activities. I am encouraged to see so many people out for the Fun Run and the 5K. I'm very proud of our teachers for pushing the healthy lifestyles for our kids."
Georgetown PD reports at least 1800 participants and the funds raised will be used to purchase new fitness equipment for GISD schools. "This is a huge success for them and the PTA," Dr. Brent continued. "From here we can only hope to make it even it better next year. The PD and the teachers and the PTA are great people for putting all of this together."