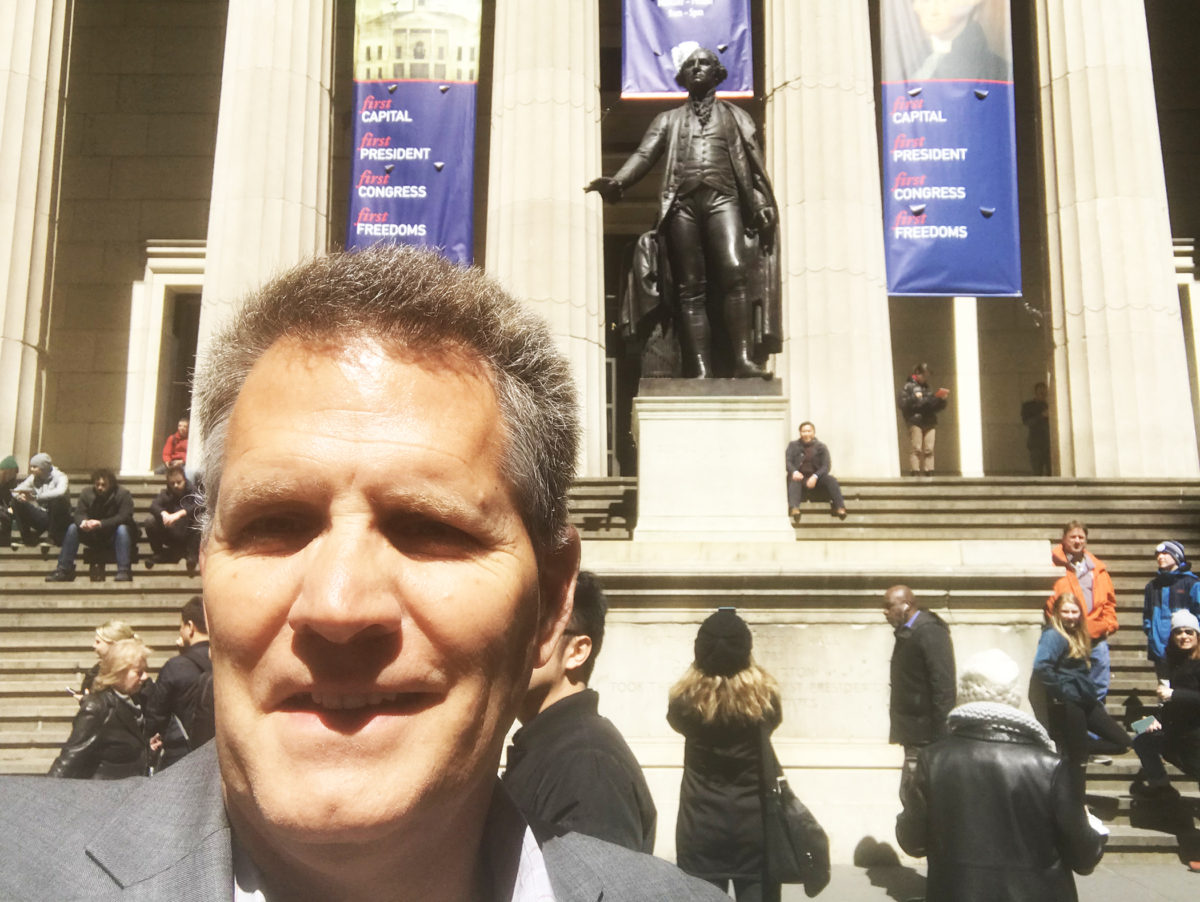 Judge Bill Gravell, Republican nominee for County Judge, recently traveled to New York City to secure loan funding after purchasing 452 acres of land for economic development for Williamson County in Hutto. The combined current lending environment and Hutto's A+ rating means funding is available at unprecedented levels for government entities.
Making the trip personally as President of the Hutto Economic Development Corporation, Judge Gravell was able to meet face to face with individuals who provide necessary bond funds for major projects in Williamson County.
"It is exciting that the story of Williamson County is not just one we're telling at the capital in Austin. It's being told in New York, Washington DC, and even in India. This is an amazing place to live, work and play and that is really resonating with business and industry. Many of the people I met in New York have actually been here and driven through Round Rock, Georgetown, and Jarrell so they know, first-hand, exactly what we're talking about, and it is energizing to share that story with city folks who manage some of the largest municipal bond funds in the world. They are ready to partner with us to move forward."
Among the platforms for his campaigns, Judge Gravell  has consistently said the best way to offset higher property taxes for citizens is growth in economic development. "The number one complaint I hear from citizens is that our property taxes are too high. I believe the fuel that drives our economy is development and we have to continue expanding; bring in industry and commercial business to offset increases from the appraisal district."
Gravell has long advocated that an increase in the County's commercial and industrial base is not expansion for its own sake, but to take the pressure off residents so they can be personally successful.
His vision for the County also includes a balance and maintaining the quality of life that has become standard for Williamson County. "What we have now is pretty amazing, but what's coming in the days ahead will be stunning, and residents will be in awe of the major businesses we are bringing to the area."
From an East Coast perspective, Gravell says Williamson County is still a factor in the greater economy of Texas, which continues to have a larger GDP than the entire former Soviet Union. "We are positioned very well geographically for exponential growth, and while Texas is doing well, Williamson County is special, and doing even better. We are the best of the best here, as a superlative reflection of growth state-wide."
Gravell expects that growth to be distributed across the county as well. "My goal as next County Judge is that we don't just look at where we have business now. A rising tide lifts all boats and I see every community in Williamson County as a boat, and a tool in my belt. If an opportunity is not a good fit for Round Rock or Jarrell, I can look to Liberty Hill or Florence for optimum conditions. Anything we do in Georgetown or Cedar Park raises all areas, and I'm very passionate about that. I'm excited about the possibilities of elevating all of our cities. There is no one city that is a priority; Williamson County is the priority."