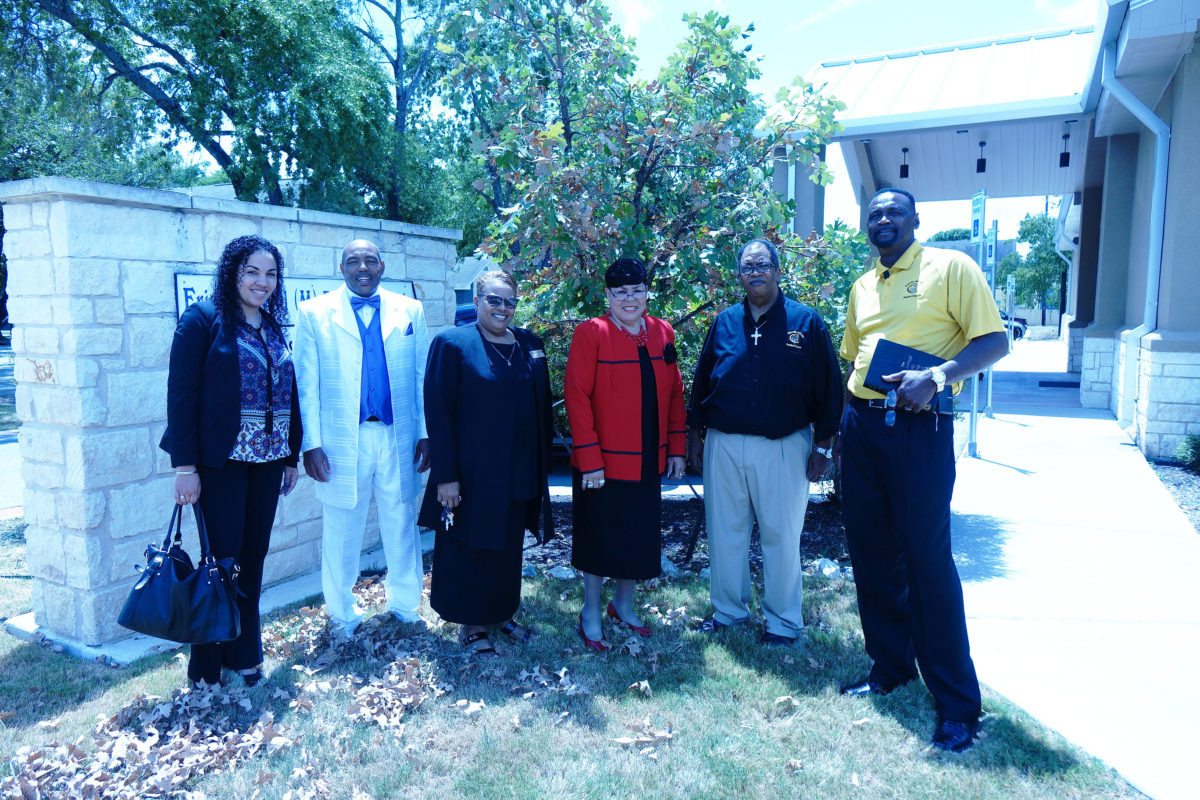 Friendly Will Baptist Church in Georgetown celebrated three years in their new building August 5 with special Sunday service and an appreciation banquet hosted by Pastor Rudy Williams and First Lady Sharon.
Friendly Will Church is more than a century old, and the congregation made headlines in 2015 when they found themselves having to fight City Hall for the right to demolish their old building to make way for new construction. The transition was necessary to make more room for a growing membership and modern amenities to facilitate services and ministries. City Council overruled HARC's decision and the old church came down. Pastor Williams is still excited about the building and "…it still has that new building smell."
Fortunately, stones from the old church were re-purposed around the new building so history, to some extent, is intact.
Pastor Williams' message has always been "It's not about the building, it's about the people." In due course, his church continues to grow and add new members and ministries.
His sermon on the anniversary of the first services in their new building focused heavily on boats and the choice to "crash and burn or look yourself to the other side and see yourself there in the supernatural."
Friendly Will continues to expand its outreach and will have a Youth Explosion in Georgetown August 11. Visit FriendlyWMBC.com for details or service times.