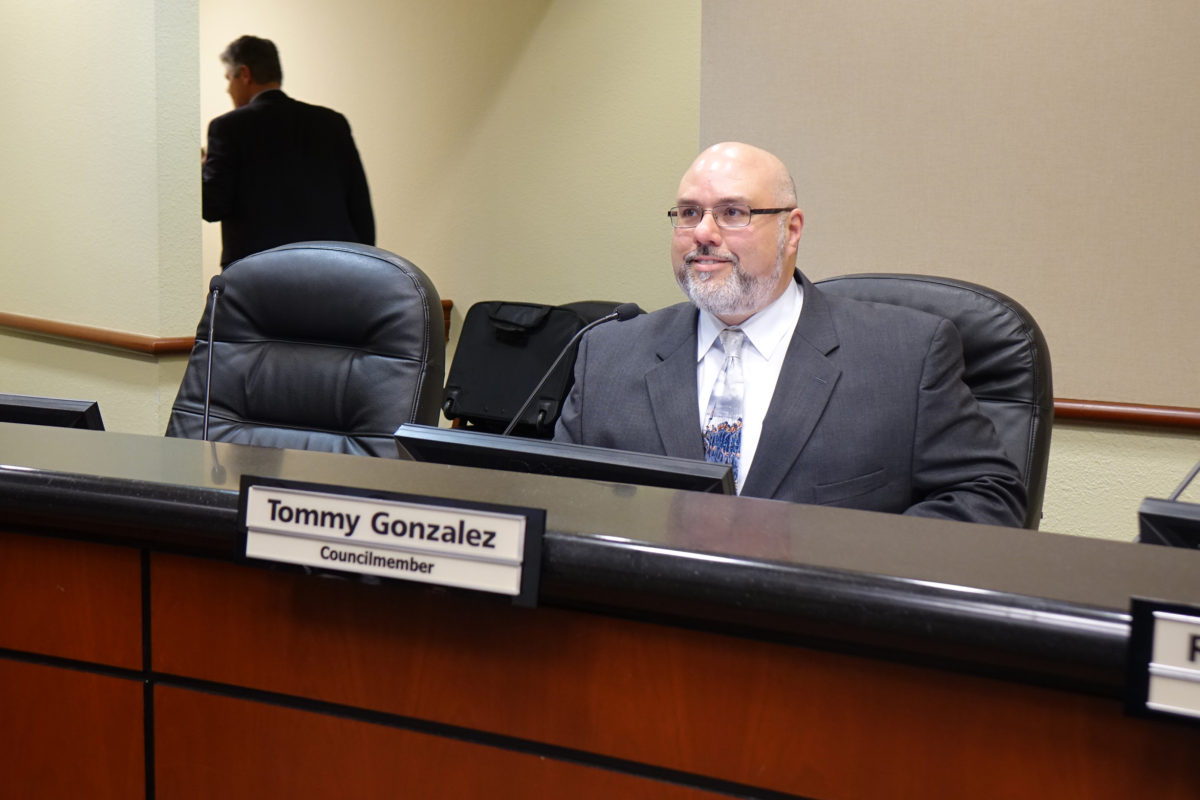 City Council member Tommy Gonzalez is ramping up his campaign for Georgetown City elections May 4.
Having recently received the endorsement of the Georgetown Police Officers Association, he also announced similar support from GISD Trustees Marcos Gonzalez, Andy Webb, Scott Stribling and Ben Stewart. "While I am always a strong advocate for growth and amenities for the east side of the city, I have always been a strong partner on the council for our school district. Over the past six years, I have consistently looked for ways to work with the ISD as a partner with and for our business community at large for the betterment of all of our citizens."
Gonzalez is well-known for his efforts to work with the Trustees to ensure Georgetown students have the resources and buildings that create opportunities and quality education. "Facilitation of those opportunities is my goal, and to do that, as a member of City Council, I draw upon my background in the banking industry to make sure we make conservative financial decisions. We are accountable to the taxpayers of this city and to be good stewards of the money entrusted to us. I look at it this way, every dollar we can save at the city level goes to the kids. We have so many great programs already, like Sea Perch and Rocketry, and I want to ensure that our students are prepared for whatever future they see for themselves after graduation; vocational, college, STEM or military."
Several school board members have announced their public endorsement for Gonzalez' campaign. More information is available on his website; VoteTommyGonzalez.com.
Early voting is April 22-30; election day is May 4.