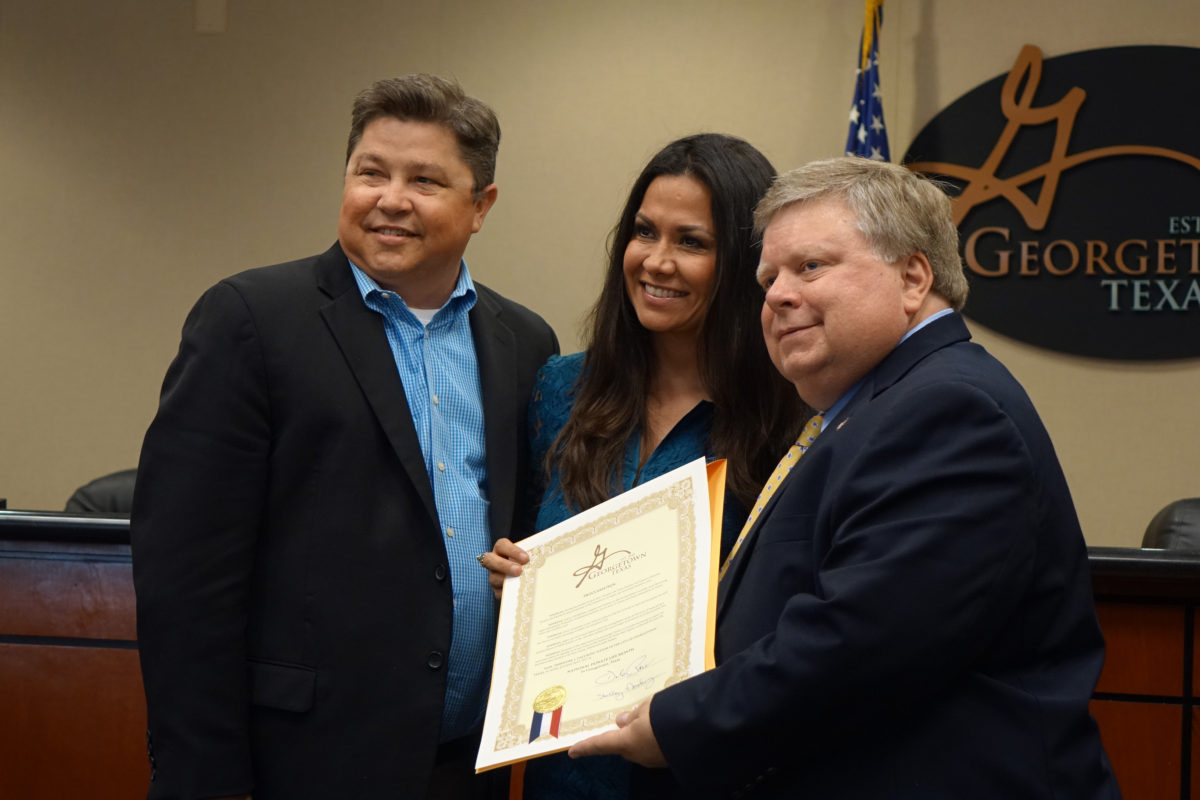 Mayor Dale Ross has said many times that he doesn't like to leave the house without a proclamation, and April 25 was no exception.
At its regular meeting, Georgetown City Council recognized Motorcycle Safety Awareness Month and welcomed more than a dozen cycle enthusiasts (photo top) to take part in the official city recognition.
The goal of the special recognition is to make drivers behind a wheel more aware with regard to cyclists and treat them with the same respect as other vehicles to increase safety for those who are not afforded the same protection during accidents. Attendees held placards bearing the names and special relationships of those who ride or have been injured on the road.
Ross also recognized Council member Anna Eby and her efforts to support responsible horse ownership and rescue, naming April 26 "Help a Horse Day" in Georgetown.
April 2017 is also set aside for organ donation. Liliana Beverido Donate Life Texas Partners raises awareness of the importance of organ, eye and tissue donation. Nationally, nearly 125,000 people are in need and 22 patients die every day while waiting. Councilman Ty Gipson (bottom photo), who received two organs 18 years ago, said, "Donations leave an unforgettable mark on the recipients who get a second chance of life." Donate Life encourages Texans to sign up at DonateLifeTexas.org or speak to family members about their wishes. "Williamson County has one of the highest percentages of donors in Texas, 64%, but there is still a huge need. The best thing you can do is talk to your family ahead of time."